SGA to donate goods and PPE for Hurricane Laura relief
The Nicholls Student Government Association is doing its part to help southwest Louisiana recover from one of the largest hurricanes to hit the Louisiana-Texas coast.
On Aug. 27, Hurricane Laura made landfall over Cameron Parish as a Category four storm. Excessive winds and rain led to destruction and widespread power outages throughout the parish. The affected area included McNeese University, a sister university to Nicholls State under the UL System. According to Inside Higher Ed, one academic building at McNeese and the football stadium were damaged. 
In response to the needs of Cameron Parish, SGA launched a donation drive on Sep. 2, asking for batteries, soap, bottled water, clothes, non-perishable foods and other basic items. Additionally, SGA asked for donations of basic PPE, including masks, gloves and hand sanitizer to accommodate Cameron Parish residents in the ongoing COVID-19 pandemic. 
According to SGA President Ethan Naquin, the donation drive was extended to Sep. 18 and currently, SGA is sorting through supplies by their different categories before delivering them to Cameron Parish. 
"Depending on what we have, we're going to call ahead to McNeese [University], Red Cross and assess their needs," Naquin said. "And kind of deliver that accordingly."
Naquin extended thanks to all the organizations that partnered with SGA and contributed greatly to donations. Naquin said that most of the requested items had been received, including a "baby swing" and much of the desired PPE. 
Naquin's first goal was to contact McNeese University, "to see what their needs are and make sure their supplies are all stocked." 
If McNeese had no need for supplies, SGA planned to disperse the items around Lake Charles and the surrounding Cameron Parish.
About the Contributors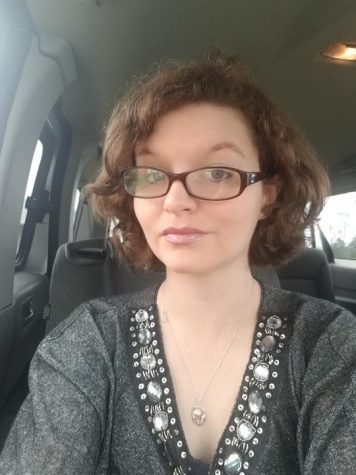 Caitlin Jones, News Writer
-Fun Facts:

I've visited eight countries (and counting!)
My favorite classic author is Oscar Wilde
If I were a Starbucks drink, I would be...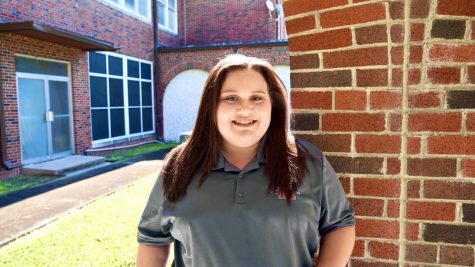 Addie Wetzel, Graphic Designer
Fun Facts:

I would like to travel the world, but tasting the many kinds of pasta in Italy seems like a great time. 
If I were a drink from Starbucks,...