Get creative if the power goes out
Even though it seems like bad things keep happening in 2020, let's try and make the best out of the worst! As we prepare for what could be a difficult week in Louisiana, most of us wonder… What will we do when the power goes out? Coming from a country that deals with constant power outages, we have to get creative sometimes.
Power outages allow us to disconnect from the rest of the world and get in touch with our surroundings. While some of you might be back home with family, others are waiting out this hurricane with friends. So here are a few ideas of what to do in case the power goes out during the next few days:
1. Play some board games.
If the lights go out, we need to try to extend the battery life on all of our electronics as much as we can. So, grab all of your board games and get creative! Enjoy a quick game of cards like UNO, Cards Against Humanity, What do you Meme or Pedro. If you're into the long, time-consuming games go for Monopoly, LIFE, Clue or Parcheesi. Puzzles are also a great way to go if you want to get everyone in the house involved for a while.
2. Clean the kitchen.
Most of the time we are so preoccupied with our day to day lives that we forget to check the pantry, cabinets and spices (yes, they can go bad after some time). So why not make the most out of this time in confinement and clean out everything that's expired? You might even find things you forgot you had, that is still good, and cook up some new innovative dishes!
3. Organize your room and closet.
Organizing tends to be a very time-consuming activity and more often than not, we forget to leave some time for it. Cleaning out things you don't use anymore and decluttering personal space can come in handy once things go back to normal.
4. Get some sleep.
Catch up on some sleep! With no lights and constant rain outside, it can be the perfect time to wrap yourself in blankets and sleep the days away. As college students, we usually don't get as much sleep as we should, so go ahead and use up this time to rest.
5. Catch up on some reading.
Pick up your favorite books and let your imagination roam free for a few days. Reading can help you get distracted from watching the hours go by and with so much free time on your hands, why not catch up on that book that has been sitting in your nightstand for months.
6. Catch up on old hobbies you no longer have time for.
Think of anything that you've been postponing and never seem to find the time to do it. Look into old hobbies and make the best out of these days!
Leave a Comment
About the Contributor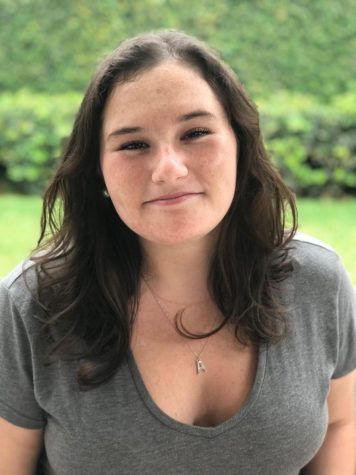 Alexia Castellon, Print Managing Editor
My name is Alexia Castellon. I'm a Mass Communication senior with a concentration in PR. I was born and raised in Nicaragua, and I am fluent in Spanish...