SPA and SGA resuming as normal for the fall semester
Nicholls State University President Jay Clune said in an email last week that campus will be open for the fall semester, and the Student Government Association (SGA) and Student Programming Association (SPA) are planning to continue as they normally would when the semester begins.
SPA Vice President-Elect Adella Guidroz said SPA has started planning its events for next semester with students on campus. 
"A lot of our events that were supposed to be in the spring, we got to have them moved to the fall to be able to make up for the fact that we weren't able to have them. As long as there aren't any regulations on how many people can be there, social distancing, stuff like that, we are planning to have everything as normal," Guidroz said. 
Guidroz said events like the spring's Culture Shock are able to be moved to the fall, but bigger events, like Crawfish Day, are unable to be moved. 
Guidroz said SPA would have to adjust its events to what the regulations are at that time. She said SPA is keeping track of which online events have been the most popular. Guidroz said the events that were the most popular would be put on again next semester if in-person events cannot be put on. 
SGA President-Elect Ethan Naquin said SGA will be working this summer on ideas to help students transition back to normal for the fall. Naquin said SGA has been working on helping with SPA's Welcome Back Week and making students more aware of what SGA offers for students.
"We're trying to plan a lot right now with next semester, in terms of different projects and different incentives we can try to help people with. One of those is combined with SPA. We're trying to put any ideas and funding for an awesome Welcome Back Week. We're also continuing to be available for students who need us, especially now, with campus being closed," Naquin said.
Naquin said SGA will continue to provide for students, as well as when we return to campus in the fall. He said more things will be discussed over the summer with how to help students transition back to campus.  
Naquin said SGA will also be working on improving the campus, especially the classrooms, when the fall semester begins. He said SGA will be continuing where they left off this semester when the fall semester begins. 
Naquin said there have been requests from professors for different laboratory tools for their classrooms. He also said they have been looking for new desks for classrooms in Peltier Hall, and they have been working on making sure they are improving academic halls. 
"That's kind of been the main thing recently, that we've identified that what students are most concerned about is the environment they learn in, which is important to us, too, because we are all students, as well. So, that's something that we're going to take the initiative on immediately," Naquin said. 
About the Contributors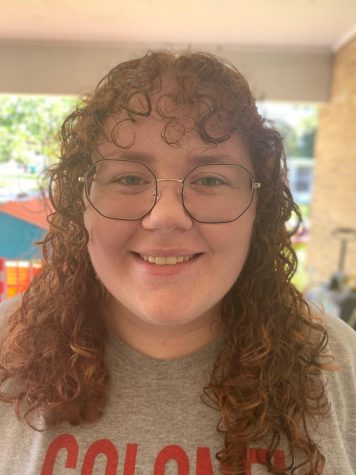 Jillian Landry, Magazine Manager
Fun Facts:

I love knitting and crocheting while watching crime shows, so basically I'm your average college-aged grandma. 


I love playing...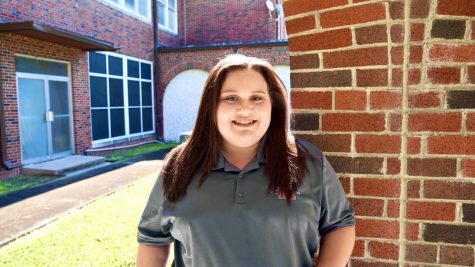 Addie Wetzel, Graphic Designer
Fun Facts:

I would like to travel the world, but tasting the many kinds of pasta in Italy seems like a great time. 
If I were a drink from Starbucks,...