SGA elects next president and vice president
The Student Government Association (SGA) has recently elected Ethan Naquin as president and Sydney Matherne as vice president. 
SGA President-elect Ethan Naquin said that the SGA is working around the clock to ensure that the online transition of classes moves smoothly. 
"The SGA is currently working to try to fully fund all student testing programs so that no student will have that financial burden," Naquin said. "We are also working to remove time limits from Zoom."
Naquin also said that SGA is trying to fund webcams for students who cannot afford them or have limited technological access. 
"The cameras would be available to all who needed them for a specific class time period with a 'check-out, check-in' system," Naquin said.
He also said that SGA is working on a resolution to prohibit teachers from making students purchase additional test-taking programs. 
Vice President-elect Sydney Matherne said that elections for the Student Programming Association (SPA) will be held next week and will include positions of president and Mr. and Ms. Nicholls. 
"Being that everything is changing by the hour, we are going to do everything we physically can, and we will keep an open mind moving forward," Matherne said. 
She said that she does not always know what is going to happen, but as SGA gathers and learns new information, they will continue to update the university. 
As far as policies are concerned, Matherne said that she has a few in mind. For example, she wants to see to it that Nicholls students are better prepared for graduate school while they are getting their undergraduate degrees. 
She also wants to diversify the student government and get a student representative from Nicholls athletics. 
As Nicholls battles the effects of COVID-19, Matherne said that reconstruction from the aftermath of the virus may be a possible problem. 
"At the time, we don't know what the new normal is," Matherne said. 
She said that the COVID-19 situation will provide a learning experience for Nicholls and its students. 
Current SGA President Emma Bourgeois said that the transition between herself and Naquin will take place on May 15 along with the transition between Matherne and current SGA Vice President Tyler Legnon, in accordance with the bylaws. 
Bourgeois also said that necessary training will take place online, but she said she is not worried about anything because the four of them have a great relationship. 
Leave a Comment
About the Contributor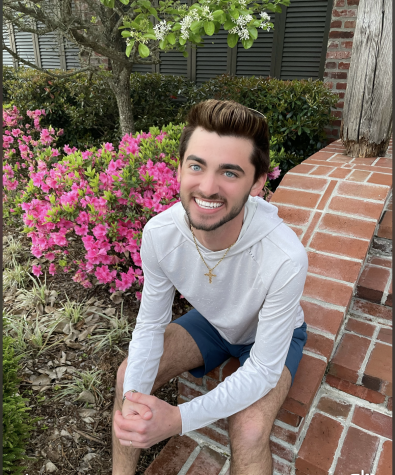 Brennan Arcement, Editor-in-Chief
Dear students,

What a whirlwind of a time we have had these past few months! Just as it seemed that the COVID reign of terror was drawing to a close,...