Dr. Clune responds to the first Coronavirus case in New Orleans
Nicholls State University President Jay Clune addressed the Student Government Association senate in order to brief its members on the first presumptive Coronavirus case in New Orleans and how Nicholls plans to respond. 
"We want everyone to be aware that campus safety is our top priority, and we are monitoring everything regarding the Coronavirus with great seriousness," Clune said. 
One major concern is Nicholls' study abroad programs. 
"We have not yet canceled the summer trips to England and Scotland because they are in level one and level two advisories," Clune said. "We have, however, canceled the trip to Italy because it is currently in a level three advisory."
Dr. Clune said that Louisiana State University has canceled all foreign travel for students, but he presently sees no reason to cancel the England and Scotland trips. 
He also asked that students be mindful of what they do and where they go for spring break. 
"The university is getting all logistics figured out now, and an email to all students will be sent out regarding what students should do now and what they would do should the virus strike campus," Clune said. 
For now, Dr. Clune advises students to be mindful of coughing into the elbow, keeping a distance from those who appear ill in any way and to refrain from hugging and handshaking.
"The university janitorial staff will begin sanitizing desks, doorknobs, switches and other frequently touched objects in order to prevent the spread of germs," Clune said. 
A webpage is also being cultivated to keep the most up-to-date information regarding the virus, posted for Nicholls campus members. 
"We are preparing for the worst," Clune said. "We will be sure that all classes may resume via online, should the university go into quarantine."
All faculty are working toward making their classes accessible online so that classes may resume, should face-to-face class not be an option. 
He said that labs and clinicals are being discussed now, as well as what will happen with international students, should they need to go home, or how the university will still operate if people are unable to leave the campus. 
"For now, we need everyone to remain calm and know that we will send out updates, should someone contract the virus, affecting the university," Clune said. "We need to squash rumors, and if anyone is feeling bad or notices symptoms of the virus, be checked by the University Health Center." 
Leave a Comment
About the Contributor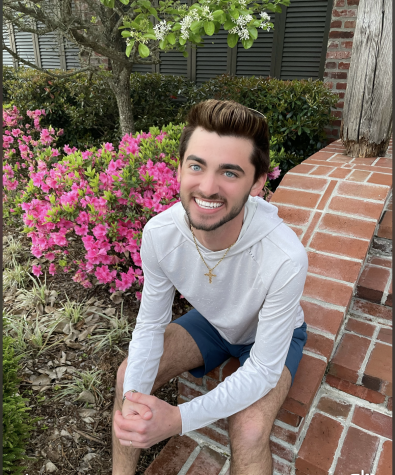 Brennan Arcement, Editor-in-Chief
Dear students,

What a whirlwind of a time we have had these past few months! Just as it seemed that the COVID reign of terror was drawing to a close,...