SGA passed motions and went into executive session
The weekly Student Government Association (SGA) meeting passed the motion to fund up to $7,200 for the softball field repairs before it went into a period of executive session.
The meeting began with softball players Emma Holland and Mallory Marino addressing the senate. They reiterated everything that was said by McKaskle last week about the poor condition in which the fence lays.
They asked the senate for assistance with the cost of making reparations, and they—along with the rest of the team— sat through the meeting in wait for a response.
The decision of the SGA was to amend the original motion so that it read: "I move to finance and budget up to $7,200 to be taken from the campus improvements line item of the budget."
This means that the senate has the money allocated for the project but will not necessarily give all of the $7,200. If costs can be reduced, and should the SGA not need to fund the $7,200, they will fund as much as is needed.
Similarly, if costs cannot be brought down, the SGA will give the $7,200 per its appearance in the motion.
The senate also amended the motion to fund two students' attendances at the 79th Southwest Regional Conference. The motion was amended to allow $620 to be spent on the conference, rather than $800. This price reduction is present because lodging will no longer be funded. Only the conference cost will be covered.
The SGA then moved into executive session, which means that all external parties had to leave.
Leave a Comment
About the Writer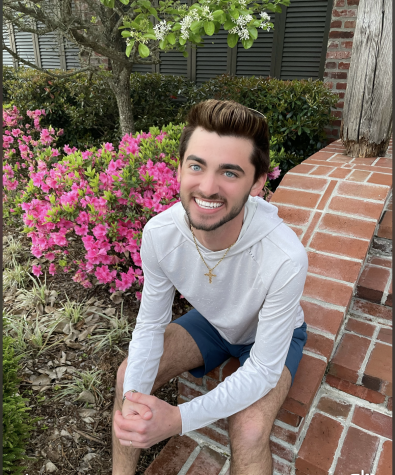 Brennan Arcement, Editor-in-Chief
Dear students,

What a whirlwind of a time we have had these past few months! Just as it seemed that the COVID reign of terror was drawing to a close,...