SGA passes first legislation of the semester
The weekly Student Government Association (SGA) meeting saw reports from officers and the first passing legislation of the semester. 
To begin the meeting, new athletic director Lindsey McKaskle addressed the senate concerning the softball field fence that was damaged due to a windstorm. 
She said that the fence is currently being propped up by two by fours and is leaning quite a bit, which makes it really unsafe. 
"If someone would run into the fence during a game or practice, they would be injured," McKaskle said. 
She said that the athletic budget allows very little wiggle room, and finding ways to fund the fence repairs is proving to be a very difficult challenge. 
"When these kinds of emergency situations arise, we need help," McKaskle said. "We have fundraised as much as possible, but it's just not enough to cover the cost, which is why I'm here before you today asking for $7,000 in order to pay for what should be close to half of the cost."
McKaskle said that the new fence will be insured and that through other means of collecting money, the athletic foundation should be able to meet the SGA halfway to cover the project. 
The senate has not made a decision regarding the project to date. 
Next, SGA President Emma Bourgeois gave her report. 
Her main topic was about a student-wide school supply drive for underprivileged students around the state. This will go toward a program that strives to reduce incarceration rates in the state. 
Director of Student Rights and Grievances Ethan Adams then addressed the senate regarding new software for the collection of student concerns. 
Adams said that it can become a little messy in regard to the way students report concerns because there is no one place that they all go. 
"Some concerns go to one department and some go to others," Adams said. "This is a problem because the lack of communication between departments means that no one knows who is trying to solve what problem."
He said that there is a commonly used software that has been helpful in solving this problem in many other universities, and he is trying to find the software to be brought to Nicholls in the near future. 
"The new software will act as a funnel for students' concerns down one avenue, which will make it much easier to resolve issues," Adams said.
After his report, Public Relations Director Emily Ledet reminded the senate of the upcoming scantron giveaway, which will be in the union on Feb. 19 from 9 a.m to 1 p.m. 
Next, Freshman Senator Tayler Daigle moved that the SGA sponsor ten tickets for students to attend the women's history month luncheon on March 5. This motion passed with two abstentions. 
Finally, SGA Nursing Senator Symphony Brown moved to require SGA members to obtain at least three service hours per semester passed. This bill is to ensure that everyone is doing his or her part in the program. This motion passed. 
Leave a Comment
About the Writer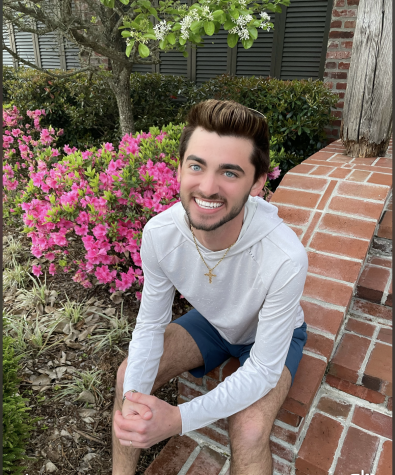 Brennan Arcement, Editor-in-Chief
Dear students,

What a whirlwind of a time we have had these past few months! Just as it seemed that the COVID reign of terror was drawing to a close,...