SGA discusses reports, policies and Crawfish Day
The weekly Student Government Association (SGA) meeting consisted of reports from many branches of the team. 
SGA President Emma Bourgeois addressed the senate to begin the meeting. She briefed the senate on some highlighted aspects of the constitution and bylaws that she felt have not been given enough detail over her tenure in the program. She urged all senate members to email her if they have questions or need clarification. 
Next, Director of Student Rights and Grievances Ethan Adams addressed the senate. He gave a brief report, which he gave credit to the little time Nicholls has been back in session. He also encouraged his fellow SGA members to get the ball rolling with new ideas and projects while the semester is still new, and the academic workload is not overwhelming. 
Following Adams, SGA Treasurer Carley Morvant gave her report. Due to acute illness, she has not been able to perfect the budget yet; however, she said that she will have funds and their allocations for the next meeting. 
SGA Director of Public Relations Emily Ledet also addressed the senate. She reminded the senate that volunteers are needed for the scantron dissemination in the student union on Feb. 19 from 9:00 a.m. to 1:00 p.m. She also mentioned that it is recommended that all members of the SGA partake in at least three hours serving the organization outside of meetings every semester. 
SGA Vice President Mark Wiltz also asked that each senate member compose an email detailing his/her goals and motion ideas for this semester. He asked that they be prompt and have these emails to him by Wednesday of this week. 
Next, Supreme Court Justice Cole Legrange briefed the senate on what is happening with the Student Programming Association (SPA). 
He said that the SPA is in the current pursuit of a new publicity director, and is looking into who will be performing at Nicholls' Crawfish Day. 
Finally, Senator of Science and Technology Brady Levron told the senate of new policies being instated. Judiciary meetings will now be specific to those in the judiciary committee; no guests or other parties will be allowed to attend. He also said that this semester, senators should really strive to hold each other to high standards of accountability. 
Leave a Comment
About the Writer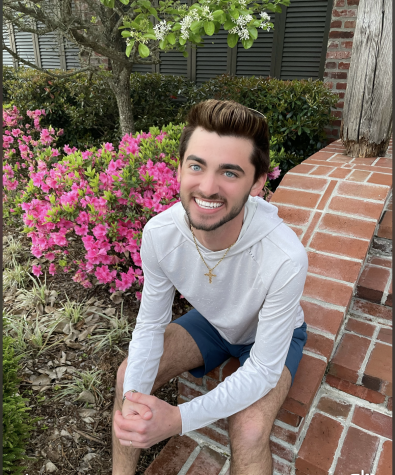 Brennan Arcement, Editor-in-Chief
Dear students,

What a whirlwind of a time we have had these past few months! Just as it seemed that the COVID reign of terror was drawing to a close,...