SGA held its first meeting of the 2020 spring semester
The Student Government Association (SGA) held its welcome back meeting on Jan. 27, in the Leader Suite of the Donald G. Bollinger Memorial Student Union. 
The meeting was brief and was primarily for the going over of the SGA constitution and bylaws, which explain, in detail, the ways by which the senators should conduct themselves and the ways common procedures take place. 
The meeting began with past Senator-at-Large Heather LeBeouf's address to the senate. 
She has recently begun an endeavor into the Human Rights Campaign Foundation, which is, according to founder Steve Endean, the largest LGBTQ+ advocacy group and political lobbying organization in the United States. 
She asked for participation from the senators because she believed that with all of their brain power, she could expand the organization and open a "Bayou" chapter. 
Next, SGA President Emma Bourgeois gave her report. 
She vetoed a past passed bill that was written to fund uniforms for the girls' basketball team because, in speaking with coaches and the athletic director, she found that Nicholls athletics does have funds to be allocated for that very cause. 
Finally, all senators who received a 4.0 GPA for the 2019 fall semester were recognized.
Leave a Comment
About the Writer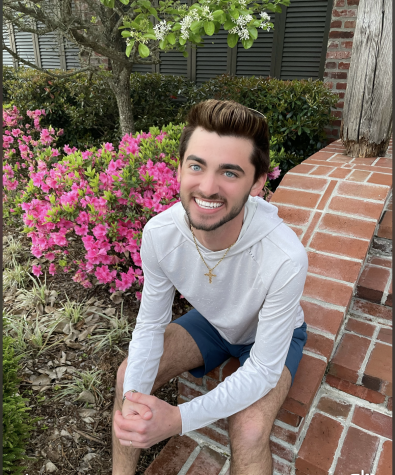 Brennan Arcement, Editor-in-Chief
Dear students,

What a whirlwind of a time we have had these past few months! Just as it seemed that the COVID reign of terror was drawing to a close,...