Football's final game will decide conference title
Going into Thursday's game against Southeastern Louisiana University, the Nicholls State University football team is tied for first place in the Southland Conference with Central Arkansas and Southeastern. 
If they are victorious, the football team can become Southland Conference Champions for the second year in a row.
With the game being on Thursday, the team has fewer practices than they usually do.
"It's a short week, so you lose two days of preparation, but I think the magnitude of this game and knowing what's on the line, and you're playing your rival right down the road…the guys have been locked in and focused learning their opponent so they'll be ready to go on Thursday," head coach Tim Rebowe said.
Kendall Bussey, a senior running back from New Orleans, and Khristian Mims, a senior defensive back from Baton Rouge, said that the team is preparing as it would for any game, but Mims also said that since it is a shorter week, there is more focus on watching the tape, rather than physicality. 
"In a short week, it's not as physical; it is more of film study and more understanding the formations and motions of what they are trying to do. It's definitely more of a mental thing in a short week than it is a physicality thing, but I think on Thursday night, it will be a very physical showdown," Mims said.
For the senior players, this might be their last game at Nicholls. Bussey said if it is the end, he wouldn't want the season to end any other way. 
"I'm excited. As a senior, you wouldn't want the season to end in any other way, to be playing for a conference championship and everything else. Like coach always said, throughout this whole season, 'our goals are all ahead of us,' so, we're just focusing on us and making sure that we are ready to go," Bussey said.
Rebowe said he is hoping to see the team playing how they have been the past couple of games. He said the team has been improving, getting healthier and working better as a team. 
Rebowe also said he thought that team played really well in the game against McNeese and if the team can have the same consistency on Thursday, they will do fine. 
Thursday's game kicks off at 6 p.m.at Southeastern in Hammond. The game will also be broadcasted by Cox Sports Television and ESPN+.
Leave a Comment
About the Contributor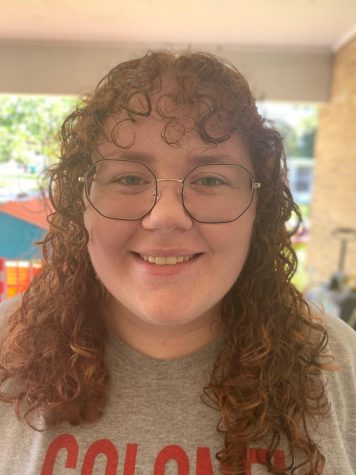 Jillian Landry, Magazine Manager
Fun Facts:

I love knitting and crocheting while watching crime shows, so basically I'm your average college-aged grandma. 


I love playing...