SGA discusses more student activities to do at home football games
The Student Government Association (SGA) weekly meeting focused on student activities—especially Nicholls' upcoming home football game against McNeese State University.
The meeting kicked off with SGA President Emma Bourgeois' address to the senate.
She explained that she and SGA Vice President Markaylen Wiltz have been in communication with University President Jay Clune in regard to several campus concerns.
One concern discussed was the many scheduling issues that students have been having. They are working together with all necessary parties in order to ensure that all schedules are correctly produced through Banner.
Another concern was the student attendance and participation at home football games. Dr. Clune and SGA are working to get the student body more heavily involved.
Wiltz also brought attention to the lack of student involvement at football games.
"We play McNeese Saturday, and they are bringing in students and fans by the busload," Wiltz said.
Wiltz encouraged the senate to reach as many students as possible, whether it be through other campus organizations or in mere passing, in order to encourage them to participate in full at this upcoming game.
"We need to get crazy," Wiltz said.
He suggested creative signage, face paint and anything to show spirit throughout the game. He also said that SGA is coming up with ideas to get students excited during the week in anticipation of the game. He also mentioned giveaways during the game to encourage attendance.
A speaker on behalf of the Nicholls for Life also attended the meeting. The speaker was Ashlen Sandoz who addressed the senate in order to encourage the passing of a piece of legislature which funded travel for a number of students to attend the March for Life.
The motion was tabled for further discussion at next week's meeting.
Leave a Comment
About the Writer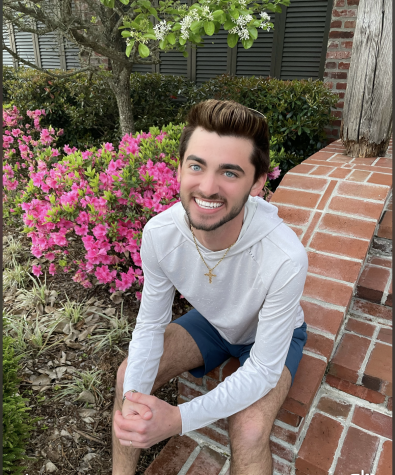 Brennan Arcement, Editor-in-Chief
Dear students,

What a whirlwind of a time we have had these past few months! Just as it seemed that the COVID reign of terror was drawing to a close,...