SGA discusses internet updates for the residential halls
The weekly Student Government Association (SGA) meeting was quick and to the point. 
The meeting opened with SGA President Emma Bourgeois' address to the senate. She gave a reminder that SGA members have a dress code and that they are to follow it. 
"You never know who will show up in these meetings," Bourgeois said. "We could have a visit from Dr. Clune or another administrator."
She also brought news from Provost and Vice President for Academic Affairs Dr. Sue Westbrook. 
"Dr. Westbrook said that the drafted academic calendar is currently passing through administration, and no changes have been made regarding fall break," Bourgeois said. 
After President Bourgeois gave her address, Director of Student Grievances Ethan Adams gave an update regarding the internet situation in some of Nicholls State University's residential halls.
"The IT department is currently addressing problems in Millet and Zeringue Hall," Adams said. "Scholars was considered for updates, but it's equipment is already up-to-date."
He explained that the revamping of the internet in Millet and Zeringue Hall will require several new routers, which should be coming shortly. 
Next, SGA Vice President Mark Wiltz addressed the senate regarding passing legislature. 
"Good, meaningful legislature takes more than a week to come up with and pass," Wiltz said. "If you start something, don't drop it; if you're in the middle of something, don't stop it." 
He said that SGA has only two more meetings, and he wants to see legislation brought forth. 
Finally, Liberal Arts Senator Ethan Henry moved to pass the bill "Motion to Hold Get Out and Vote Rally." 
Senator Henry moved that the senate hold the Get Out and Vote Rally on Wednesday, Nov. 13. 
"This rally would be in partnership with SPA's Wednesdays on the Wood, and it would be held from 11 a.m. to 12:30 p.m.," Henry said.
Henry argued that voting is not at the forefront of most college students' minds, but having this rally would bring students' right of voting to their attention.
"Hopefully, this will raise the percentage of student voting," Henry said.
Leave a Comment
About the Writer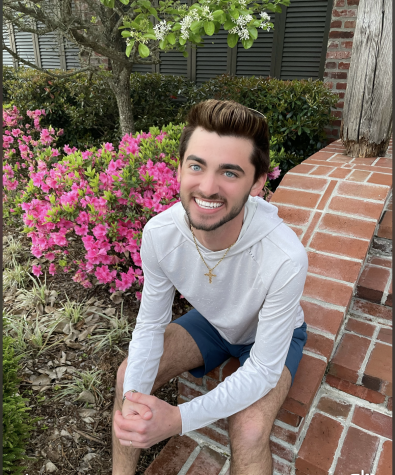 Brennan Arcement, Editor-in-Chief
Dear students,

What a whirlwind of a time we have had these past few months! Just as it seemed that the COVID reign of terror was drawing to a close,...