Men's basketball preseason preview
The Nicholls State University men's basketball team is opening up their season against the University of Illinois (Illinois), University of Pittsburgh (Pittsburgh), Paul Quinn College and Louisiana State University (LSU).
Last season, the basketball team went 14-17, 9-4 at home and 3-13 away.
On Nov. 5,  the team opens up their preseason games at 7 p.m. at Illinois. Last season, Illinois went 12-24 overall and 9-6 at home. The team hasn't played against Illinois before, but it has played against other teams in the Big Ten Conference. 
Nicholls has played against Michigan State, Penn State University, University of Michigan, University of Wisconsin, University of Maryland, University of Minnesota, Indiana University and the University of Nebraska.  
The team continues their schedule with another away game at Pittsburgh. The game is scheduled for Saturday, Nov. 9. Last season, Pittsburgh went 14-19 and 11-7 at home. Nicholls has not played against Pittsburgh before, but it has played against other teams in the Atlantic Coast Conference.
Nicholls has played against the University of Virginia, University of Notre Dame, University of North Carolina, Wake Forest University, Boston College and Florida State University. In 2016, Nicholls won against Boston College, a team that Pittsburgh has lost against the past two years. 
The team returns home after the two road games to play against Paul Quinn College on Wednesday, Nov. 13, at 7 p.m. in Stopher Gym. Nicholls hasn't faced off against this team before, but it has competed against three of Paul Quinn College's conference opponents. 
Nicholls has competed against Wiley College, Huston Tillotson University and Jarvis Christian College. Since 2010, this is the first matchup that men's basketball has had with a team from the Red River Athletic Conference. 
The team goes back on the road to Baton Rouge to compete against LSU on Saturday, Nov. 16. Last season, LSU went 28-7 overall, with a record of 15-2 at home. Nicholls has competed against LSU 16 times in the past; the last time was November 12, 2011. Nicholls has only won one game against LSU, which was on Nov. 16, 2010.
Leave a Comment
About the Contributor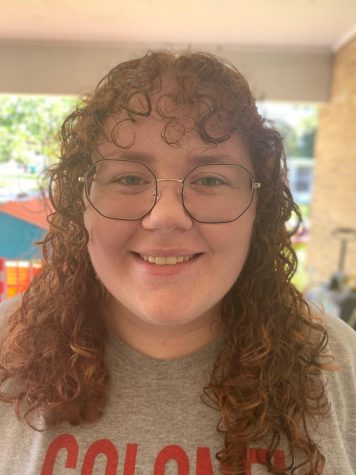 Jillian Landry, Magazine Manager
Fun Facts:

I love knitting and crocheting while watching crime shows, so basically I'm your average college-aged grandma. 


I love playing...