Nicholls dyslexia center and how it helps with student success
Nicholls State University is proud to be Louisiana's designated university for providing services to students with dyslexia and related learning disorders.
Director of the Louisiana Center for Dyslexia and Related Learning Disorders, Karen Chauvin said the program began as the Center for the Study of Dyslexia. She also said it opened on Oct. 15, 1992, and was created through Louisiana Legislative Act 854.
Chauvin said that the university president at the time, Dr. Donald Ayo, officially requested of the state legislature that the center be created and housed on Nicholls campus.
She also said that prior to that date, grant funding supported the investigation of the feasibility of having such a center. The grant also funded several public awareness presentations and some initial teacher training.
Chauvin said that the state funding began in 1992 after House Bill No.1 was amended to include $250,000 payable out of the State General Fund for the Center for Dyslexia. That amendment was authorized by Warren Triche, Hunter Downer, John Siracusa, Robert Bergeron, Charles Melancon and Jack Smith.
Program Coordinator, Rachel Hebert said that the program services and provides needs for almost 140 students in the Nicholls community.
"We tutor, we provide accommodations to suit individuals' needs and we act as a liaison between students and professors and make sure that the students can self-advocate," Hebert said.
The program also grants students access to services such as testing centers, computers with special technology to assist with assignments and assistance with scheduling and registering for classes.
To be a member, a student must first be an enrolled student at Nicholls and be clinically diagnosed with dyslexia or a similar learning disability.
"It gives me a quiet place to study with no distractions. When I need help, the staff is always there to assist. I struggle with English, so my specific advisor is an English specialist. Another plus is the private testing room. I can take tests alone, with only a sound machine in the room," Mallory Amedee, an elementary education major from Thibodaux, said.
A common point between all those asked to speak on behalf of the Dyslexia Center is that the advisors really care and want to help all of the students involved.
"The Dyslexia Center helps me tremendously by providing me with a quiet environment to study, prepare for exams, do homework, take tests and so much more. I am always happily assisted by the advisors, whether it be tutoring or just giving general advice," student Alyse LaRose, an education major from Thibodaux, said.
Former student Austin Wendt said that the Dyslexia Center really helped him grow as an individual during his time working with it.
"The Louisiana Center for Dyslexia was a major factor in my decision to attend Nicholls, the only university in the state with a center solely dedicated to academic disabilities," Wendt, a former Nicholls English major from Baton Rouge, said.
"Even though I struggled with dyslexia, dysgraphia and dyscalculia, I excelled in my Nicholls classes and became a leader in campus organizations," Wendt said.
Wendt graduated in the spring of 2019, and he is now moving on to pursue a law degree— a study about which he thanks his newfound love for writing, all made possible through the Dyslexia Center.
"I used to hate English, but thanks to my English professors and the Dyslexia Center, I now love it," Wendt said.
Leave a Comment
About the Contributor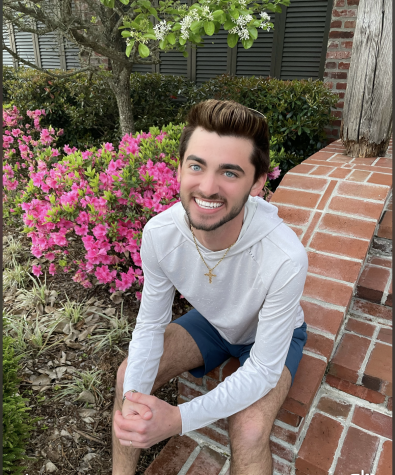 Brennan Arcement, Editor-in-Chief
Dear students,

What a whirlwind of a time we have had these past few months! Just as it seemed that the COVID reign of terror was drawing to a close,...