Nicholls is switching to online teacher evaluations
Nicholls State University is moving to a new paperless form of conducting its teacher evaluations in the spring of 2020. The switch happened to reduce paper use and to make it more convenient for students and faculty.
For years, Nicholls has conducted a series of faculty evaluations in order to see that professors are reaching students in an effective and efficient manner. The evaluations are given to students of selected classes and are completed and turned in. From there, the professors are rated by the students.
Melanie Collins, Director of Assessment and Institutional Research, said that the evaluations are an important part of the semester because teachers' promotions and tenures are based on the scores compiled from the evaluations.
Previous surveys were completed during class time, while the professor left the room. A student proctor would hand out the survey sheets, and give specific instructions on what needed to be done
"The new system will allow for class time not to be taken up, and it will cut out any confusion associated with the survey," Collins said.
The new online mode of surveying will take place through Moodle. The process will now take students a fraction of the time.
"This is important because some students may have had to take three surveys on any given day, but now, the students can take all of the surveys at their own pace and when it is convenient for them," Collins Said.
Stacy Pate, Coordinator of Surveys and Data Analyst, said that another benefit of the online system is that the surveys will be more secure and private. The surveys used to be collected by a student representative and hand-fed into a scanning machine in order to be recorded. Now, the responses marked on the survey will be immediately sent directly into the calculating software.
Pate said that a survey trial with online summer courses went very well. According to Pate, another reason for the switch was the paper on which the surveys used to be given is no longer in production.
The paper survey method will remain in use for the fall semester of 2019, but the new online program is set to launch at the end of the spring semester of 2020.
Both Collins and Pate said they are confident that the students will appreciate the convenience and ease of the new system.
Leave a Comment
About the Contributor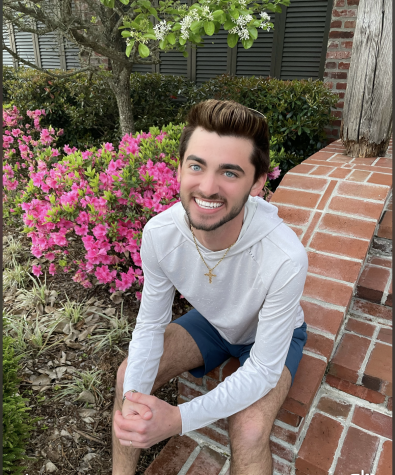 Brennan Arcement, Editor-in-Chief
Dear students,

What a whirlwind of a time we have had these past few months! Just as it seemed that the COVID reign of terror was drawing to a close,...