SGA passes new motions for senator positions
The Student Government Association's (SGA) meeting focused on the passing of both new and tabled motions. The meeting also addressed new and recent student concerns.
One new motion passed was the appointment of Beau Bourgeois for the position of election commissioner. Bourgeois' main duty will include being a voice between students, SGA and Nicholls State University, especially in regard to information on elections.
Another motion that passed was Ethan Henry's appointment to the position of liberal arts senator. As a senator, Henry's main objectives are to be a voice at meetings, come up with and help pass motions and represent his college.
Lastly, a motion was passed to install Heather Lebouef as senator-at-large. Lebouef's job as senator-at-large is to represent the group of senators as one collective, multi-functioning group.
Last week's meeting focused heavily on amending the election code. The new code has formally been passed, and its campaign guidelines will follow immediately. The update was primarily taken under advisement to ensure fairness in future elections.
The new election code will give candidates running for office a better understanding of campaigning rules before the start of a campaign. The new election code also focuses on regulations surrounding defamation on social media, use of university logos and campaign events.
In addition to the in-statement of passed motions, director of Student Rights and Grievances Ethan Adams took the floor and shared thoughts regarding the two small busses that are on campus. Adams is working closely with administration to uncover the possibility of having the busses student-driven in order to open up a few more student employment opportunities.
Leave a Comment
About the Writer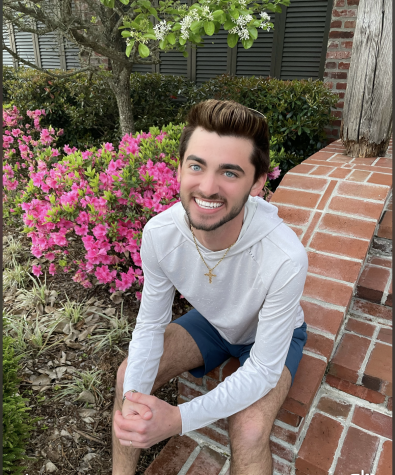 Brennan Arcement, Editor-in-Chief
Dear students,

What a whirlwind of a time we have had these past few months! Just as it seemed that the COVID reign of terror was drawing to a close,...