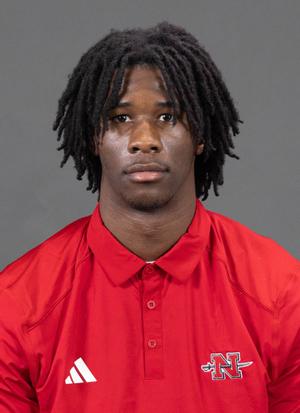 Nicholls basketball player Doctor Bradley has been suspended from all team activities, according to Jerad David, Nicholls' Directory of Communications.
The current Nicholls student was found responsible for multiple Title IX violations at his former school, New Mexico State University.
New Mexico State conducted its own Title IX investigation in April, but the results of that investigation were inconclusive.
"Since there was no wrongdoing at the time we decided to give this man [Bradley] a second chance," David said.
David said that once Bradley arrived at Nicholls he received counseling on the expectations of his on and off-court conduct.
He added that Bradley has conducted himself in a manner up to the team and university's standards.
After graduating from NMSU in July and transferring to Nicholls, a second Title IX investigation was conducted by the NMSU OIE through a third party.
"There was a secondary investigation conducted unbeknownst to us," David said.
That investigation by the third-party organization found Bradley responsible for three of the four Title IX violations he was accused of.
After receiving word of the results of the second investigation, the university suspended Bradley.
"We took the steps of placing that student-athlete on suspension," David said. "He's suspended from all team activities while under investigation."
David said Nicholls is working with NMSU in its investigation.