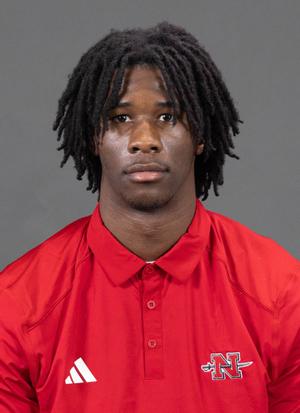 Nicholls State University basketball's Doctor Bradley was found responsible for sexual misconduct and other Title IX violations according to KTSM.
Bradley, a former New Mexico State University basketball player, transferred to Nicholls in the offseason after the 2022-23 NMSU season.
"An outside 'decision-maker' brought in from a consulting firm not affiliated with the university found that former NMSU players Kim Aiken Jr., Doctor Bradley and Deshawndre Washington had violated multiple university Title IX policies, including sexual assault and sexual harassment, through a hazing process the trio called, 'humbling,' documents show," KTSM reported.
The hazing accusations against the trio led to a shortened 2022-23 NMSU basketball season and the firing of NMSU Head Coach Greg Heiar according to KTSM.
"Bradley is currently listed as a member of the Nicholls State (La.) men's basketball roster for the 2023-24 season. Multiple attempts by KTSM to contact Nicholls State regarding the university's decision to add Bradley to the men's basketball team amid months of allegations and his ultimate finding of responsibility by NMSU went unanswered by Nicholls State officials."
The university has revealed to the Nicholls Worth that it is aware of the situation and we are awaiting a response from the university.
Nov. 7 Update
KTSM's Colin Deaver, the author of the quoted story, said he has reached out to the university "on four separate occasions since August about Doctor Bradley including as recently as last week."
The basketball team has not responded to a request for comment.