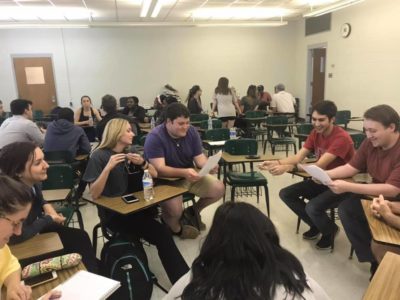 With the spring semester rolling around the corner, the time to start planning classes is approaching. Here are some tips to make sure the students of Nicholls State University are prepared.
Advisor Grace Lacour asserted the importance of meeting with an advisor. 
"Without meeting with their advisor, freshmen will have a hold on their Banner accounts and will be unable to register,"Lacour said. 
According to Lacour, when scheduling classes, students should schedule courses that are included in their degree checklist so that they aren't planning to take unnecessary courses.
It is also recommended that students use the "Plan Ahead" function located on Banner. Lacour describes it as a helpful resource for scheduling classes. 
As for students looking to change their major, Lacour advised that it should be taken care of before registering for the spring semester.
Sophomore Diamond Poole shared some advice for freshmen who are inexperienced with scheduling classes. 
"Smaller classes are easier because you have more time with professors, therefore more assistance," said Poole. 
She recommended sites like "Rate my Professor" to help students with choosing a teacher suitable for themselves, or simply asking upperclassmen their opinions of certain teachers. 
"8:30a.m. to 2:00p.m. are the best times to have class in my opinion because it's easier to wake up since college students participate in a lot of late events," said Poole.
Scheduling classes can be intimidating for freshmen with little experience. Talking to your advisor or more experienced students can be helpful in navigating new responsibilities that come with being a college student.