Tuition, school supplies, food, clothes, questionable fees; these are the financial demands of the typical college student, stressed about having enough money for their next meal or that cute dress at JCPenny. It can seem like managing money is too much to handle on top of studying, making friends, getting enough sleep, and getting a job. Luckily, there are multiple options available to students both on and off Nicholls State University's campus that can help them save money.
Utilizing Campus Resources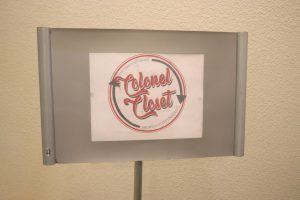 There are facilities within the Nicholls community that can help students save money. The Colonel Closet, located in the Brady Clubhouse, is a place where students can find basic supplies such as clothing and hygiene essentials thanks to the donations of the community. Their mission, as it states on their website, "is to reduce the environmental impact of wasted goods by providing students, faculty, and staff in need at Nicholls State University with access to donated reusable basic necessities including clothing, household goods, small furniture items, and school supplies at no cost."
Also, students who have a meal plan are able to spend their Munch Money at any on-campus dining location such as The Brew at Ellender Memorial Library, Chick-fil-A, and the food court in the Bollinger Student Union. The Grid is another place in the union where students can use their Munch Money on snacks or small meals.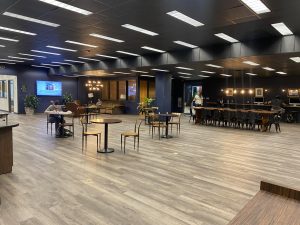 For those who don't have a meal plan, there are other organizations that offer free lunches weekly, such as the Saint Thomas Aquinas Catholic Student Center every Wednesday.
Price Matching: The Colonel Book Bundle
When looking for school supplies or shopping for dorm essentials, it is helpful for students to compare prices from different stores. Students should also take into account any available deals and decide what works best. 
The Colonel Book Bundle is another Nicholls resource meant to help students save money on their textbooks. Instead of buying their books individually, students have the choice to pay a fee of $24 per credit hour in order to get all of their books together before school starts. Depending on their majors, classes, and the number of required materials, some students may find the bundle more effective than others. 
Other options for saving on books include downloading eBooks, taking a trip to the Nicholls Bookstore in the union or 2nd and Charles in Houma, and searching for used books on Amazon. Not only are used books cheaper, but they may contain extra notes that can help when it comes time to study!
Thrifting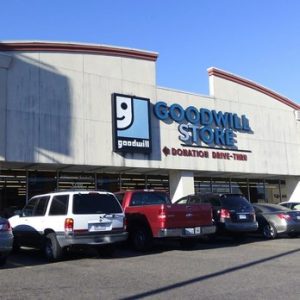 Just because clothes and decorations are expensive does not mean that students cannot wear anything nice or make their dorms look a little homier. There are thrift shops right around the corner or in the next town over that provide small luxuries that students would otherwise splurge on. Besides the Colonel Closet, there is the GoodWill in Houma and The Lagniappe Shop in downtown Thibodaux, which have many hidden treasures for the college student who looks hard enough. 
General Budgeting
Some people are not financially inclined, but there are multiple templates available online that can easily help students organize their expenses. By comparing their income to the cost of food, housing, gas, etc., students can have a better idea of where their money is going and prioritize accordingly. For more on college budgeting, see The Student's Guide to Budgeting in College.