Genesis Physical Therapy Player of the Week: Elsa Rijpstra
The Nicholls State University record holder in the women's 3000-meter and 5000-meter races has received another accolade.
Elsa Rijpstra is this week's Genesis Player of the Week.
Rijpstra is a senior distance runner on the Track & Field and Cross Country team.
Rijpstra received this award for her performance at the Strawberry Relays. She finished in first place in the women's 1500-meter run with a time of 4:44.10.
She was born in Oentsjerk, the Netherlands, a small farming town with over 1,000 citizens.
Rijpstra says the small feel of Nicholls is reminiscent of her hometown.
"It's similar [except I] don't have my family here, but luckily [I] have teammates and make so many new friends," Rijpstra said. "It does feel like my second home here."
A difference she found from home to Nicholls/Louisiana is the helpful nature of the people.
"At home, in big cities, everyone is in a rush but here if you ask someone [for help] they will go out of their way to help you," Rijpstra said. "That was really nice when I got here since everything was new and I had no clue what I was doing."
Rijpstra got her start in running because of her dad.
"My dad used to run and he always wanted me to run," Rijpstra said. " I always said, 'No I don't want to run', but look where I ended up." 
Rijpstra believes that her athletic and academic success stems from her ability and willingness to care for her body and mind.
"I think it's important to take care of yourself, like sleep[ing] and eat[ing]," Rijpstra said."[This is] because I see some teammates who find it hard to sleep and eat. So, I feel like that is a big part of [being successful]."
Rijpstra has made the Southland All-Academic team in consecutive years. She says this is because she likes to give everything a try in addition to the passion she has for her major, allied health.
Rijpstra plans to get her master's degree in movement science in Europe after she graduates from Nicholls. After her master's, Rijpstra wants to be an athletic trainer in the Netherlands because it is not a common career there.
A passion of Rijpstra's that is unknown to many is obstacle racing. For those unfamiliar with obstacle racing, it is a competition that combines running with climbing, mud crawling, movement of heavy objects, and other challenging obstacles.
"I've done it since I was nine or 10 so it's a big part of my life back home, but here I can't ever do it."
Rijpstra says the team and the friends she has made in college are what she will miss most about Nicholls.
"You make friends for life and when I go back I won't get to see them again."
Favorite Meal:
Gyro from Athenos.
Favorite Athlete:
Femke Bol, Dutch 400-meter runner.
Favorite Singer:
Rihanna
Rijpstra and the Nicholls Track & Field teams finish up their outdoor season at the Southland Conference Championships. The competitions will start on May 5 and end on May 7.
Leave a Comment
About the Contributor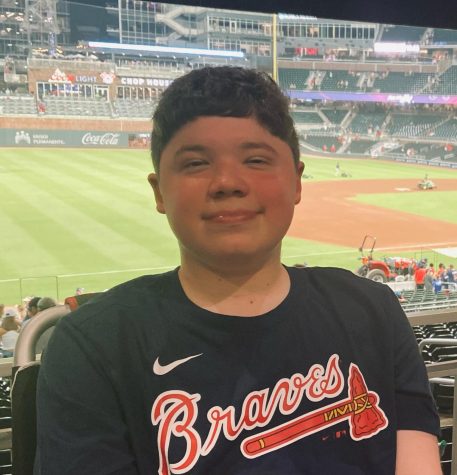 Brogan Burns, Sports Editor
I'm a Mass Communications major and a huge Saints fan. I'm from Chalmette, and I haven't seen my dog in a month.

Fun Fact: I've listened to the...