SGA 2023 Election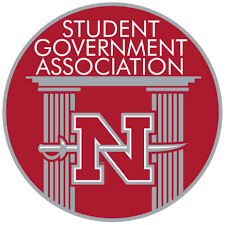 Nicholls State University's Student Government Association's spring elections are coming up.
This year's ballot consists of:
two presidential candidates
two vice presidential candidates
a referendum
an updated Student Programming Association (SPA) constitution
The presidential candidates are Jax Badeaux and Lizeth Tobias.
Badeaux is a junior who is majoring in political science. He is the current SGA Vice President and has been involved with SGA since 2020 when he served as Liberal Arts Senator.
Badeaux's initiatives for his campaign include campus safety and university investments.
He is confident that he will be able to deliver on these issues despite budget difficulties.
"Though we are experiencing a cut in the budget due to low enrollment, I think we have the means in SGA now," Badeaux said.
A few points in his initiatives include the reinstatement of call boxes, the raising of minimum wage for students and the creation of a yearly Winterfest on campus.
ADA compliance was another point that Badeaux stressed. He said he hopes the budget can afford to renovate the cracks in cement around campus.
"I have the most experience of anybody running," Badeaux said. "I've seen enough to know how to handle things."
Badeaux wants people to feel comfortable coming to him with problems, and he will do whatever he can to help.
Tobias is a sophomore majoring in political science.
Tobias' intitatives include student success, safety and student wellness.
A few points in these initiatives include syllabus transparency, optout fees, sexual health and meal swipe donation.
"Syllabus transparency allows students to get a better understanding of what the experience in a class will be and will minimize dropped classes and W's on transcripts", Tobias said.
Opt-out fees are another key point for Tobias. During the candidate forum, she said that these would be fees such as the recreation and sports event tickets for students that did not use them. She made it clear that these would not be fees affecting student organizations.
An important reason for running for president, Tobias said, is in Latino culture women do not take on positions of leadership or have the chance to be educated.
"Representation matters so much," Tobias said. "It can create such a huge impact on someone."
Tobias says resources would be the main goal of her presidency.
The resources Tobias is advocating for is a program for mentors, opting out of fees and making sure all students are able to eat.
Mentoring first generation students is another important thing to Tobias who is a first generation student herself.
The first generation experience is a program that was able to do this. Existing students in this program received one or two mentees to guide through college.
Tobias looks to restart this program in the summer and says anyone is able to join.
"A way we can do this is by advocating for students to join organizations because oftentimes that's how you find people who can help you out," said Tobias.
The referendum students will be voting to rescind the legal aid portion of the self assessment fee.
The SGA's post on Instagram states, "The assessment is no longer needed to fund the Legal Aid to the students. The program has not been active for a number of years."
Online elections will take place between March 21-23, 2023.
Students can check their email and vote next week.
Leave a Comment
About the Writer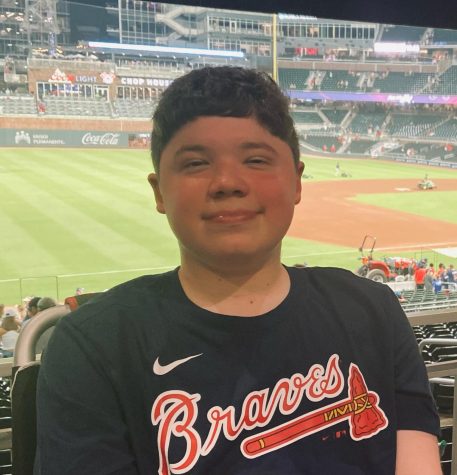 Brogan Burns, Sports Editor
I'm a Mass Communications major and a huge Saints fan. I'm from Chalmette, and I haven't seen my dog in a month.

Fun Fact: I've listened to the...