Genesis Physical Therapy Player of the Week: Audrey McNeill
This week's Genesis Physical Therapy Player of The Week is Audrey McNeill.
McNeill is a junior pitcher on the Nicholls State University softball team.
She won this week's honors for her performance against the University of the Incarnate Word.
McNeill pitched a total of 12 innings over two games. She struck out seven batters while allowing just two runs, leading the Colonels to two conference wins.
Additionally, McNeill won the Southland Conference Pitcher of the Week award.
McNeill considers herself a team player and says that the awards she received this past week were a reflection of the team.
"I'm not just excited for me, but excited for us as a team with the potential we have to do well this season," McNeill said.
McNeill is from Plano, Tx, and first attended college at Texas A&M Corpus Christi before transferring to Nicholls.
Before college, McNeill played at Plano Senior High School. At Plano, she was named Second and First team all-district in her Sophomore and Junior seasons and was a Texas 6-A All-State honorable mention.
Academics were always a priority to McNeill. In fact, she made three All-District Academic teams in high school. She is now planning to earn her bachelor's degree in psychology a semester early, so that she can start on her master's degree in business during the next softball season.
Part of what makes her strive for academic success is her work ethic. McNeill likes to work at her game as much as possible. She says that she took years to develop her changeup and that it's now one of her best pitches.
McNeill also makes sure to take care of herself so that her body is up to the task of playing.
"We have off days so I take advantage of that and I don't go crazy on the town," McNeill said. "I go to treatment when I need it and take care of my body that way."
Having been at Nicholls for about a semester and a half, McNeill feels like she has been given a better chance to succeed here than at Corpus Christy.
"There wasn't an opportunity for me there and there is here," McNeill said. "I feel like I'm excelling with the opportunity here that I didn't have at another school."
Softball itself, McNeil says, gave her opportunities she would not have been afforded without playing the sport.
"I'd probably be at a local community college not doing much but the friends I've made here and the relationships I have with people are awesome."
Another difference from here to her old school and Texas as a whole she says is the hospitality
"People are so nice whether you know them or not," McNeill said. "The people who cook food for us after the game are absolutely awesome. It's something people in Texas wouldn't do."
McNeill's cat, Bu, is very important to her. She rescued him in Corpus Christi and brought him to Nicholls when she transferred, so he's been with her through a stressful time for McNeill.
Favorite Thibodaux Meal:
The quarter pound Turkey sandwich with fries from Big Mikes.
Favorite Movie:
The Fast and Furious series.
McNeill and the Colonels play their next game away at Texas A&M-Commerce on Friday, March 17. The game is scheduled to start for 5 p.m. and will be broadcasted on ESPN+.
Leave a Comment
About the Contributor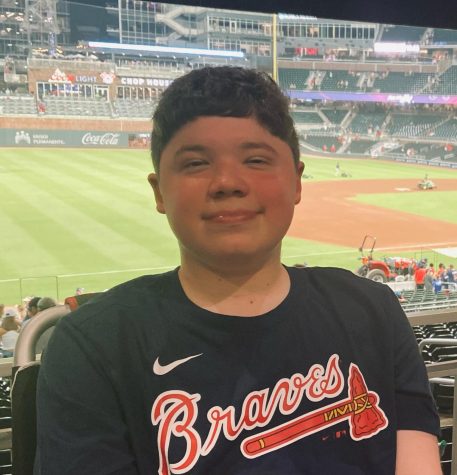 Brogan Burns, Sports Editor
I'm a Mass Communications major and a huge Saints fan. I'm from Chalmette, and I haven't seen my dog in a month.

Fun Fact: I've listened to the...