Give-N-Day 2023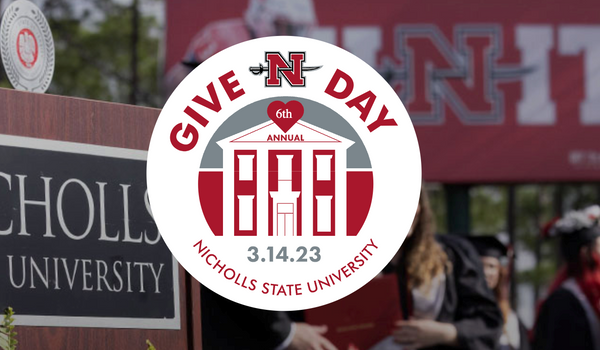 Nicholls State University's annual "Give-N-Day" is back for its sixth year.
With assistance from The Nicholls Foundation, Give-N-Day is open to all colleges, departments, student organizations, athletics and more across campus for them to raise money.
The funds received by the organizations will help them be able to do different things like put on events. 
The goal for this year was to have over 100 campus organizations receiving funds and over $200,000 raised from at least 1,200 donors in 24 hours.
Executive Director of The Nicholls Foundation, Jeremy Becker, has been over the event since it started back in 2018.
"Give-N-Day was started to help campus organizations and departments raise funds in a professional manner that would allow donors to not only feel secure about their donations but to also hopefully give at a larger amount," Becker stated. 
"Additionally, the hope is that Give-N-Day would also allow for campus organizations to raise much more funds than in previously traditional manners such as bake sales."
Nicholls State University's Director of Communications, Jerad David, said that Give-N-Day has been "wildly successful" for Nicholls. 
"It puts the power in the hands of the people," David said. "If you think about it on a day-to-day basis, the university's fundraising efforts must be coordinated, so that we're making sure that we're not asking the same donor for different things from a bunch of different directions, which can dissuade donors."
University Graduate Studies is one of the many organizations asking for donations to better their program. 
"With assistance from our donors, we're able to create opportunities for graduate student engagement and collaboration, recruit the best and brightest into our graduate programs here at Nicholls, increase our marketing efforts for graduate programs, and upgrade The Grad Pad, a place on campus where students, both undergraduate and graduate, can research, relax, and recharge," said Coordinator of Graduate Studies Grant Ordoyne.
Ordoyne said that University Graduate Studies has been consistent over the years with donations on Give-N-Day.
"With this year's donations, we want to continue to provide a meaningful, quality graduate experience in a personalized environment," Ordoyne stated.
"Give-N-Day donations allow us to expand our Graduate Studies recruiting footprint, attend off-campus recruiting events throughout Louisiana, and advertise and promote the outstanding graduate programs at Nicholls, " said Director of Graduate Studies Dr. Christopher Bonvillain.
The event is on Tuesday, March 14, but anyone can start donating right now for "Advanced Giving," which is for people who aren't able to donate during the event.
Visit givenday.org or call (985) 448-4005 to learn more about Give-N-Day and to donate to an organization.
Leave a Comment
About the Contributor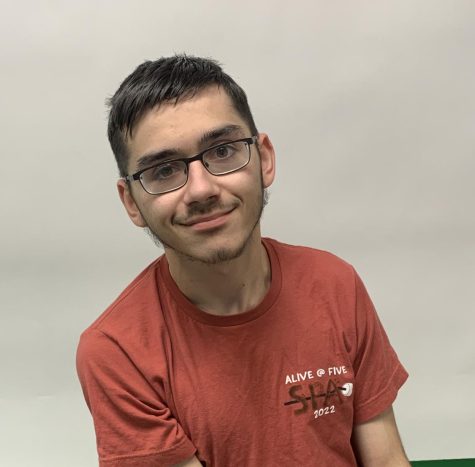 Tory Trahan, Staff Writer
Greetings humans!
I'm Tory, a freshman pursuing a degree in Journalism. I was born and raised in Lafayette. When I'm not living my dream of pursuing,...