Title IX Athletics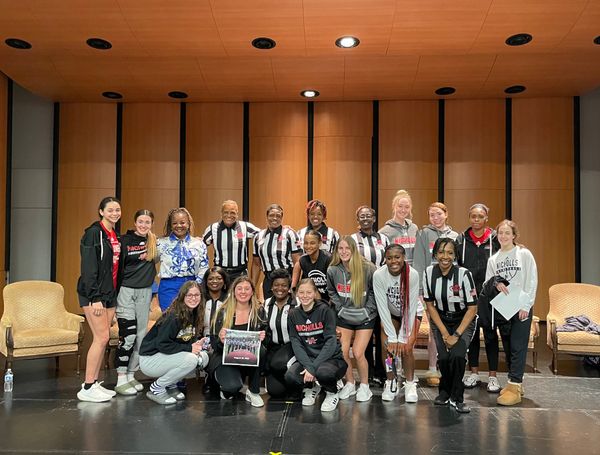 Nicholls State University hosted a panel discussion on Tuesday, Feb. 28 regarding Title IX in high school and college athletics.
The event was held in the Peltier Auditorium and was organized by Dr. Michele Caruso, Vice President for Student Affairs.
Title IX was formed in 1972 under President Richard Nixon and is celebrating the 50-year anniversary of the act being passed.
Title IX prohibits sex-based discrimination in any school or any other education program that receives funding from the federal government.
"Knowledge in Power: Resisting Injustices in Sports" featured eight members of the first all-black female high school football referee team.
Among the speakers were Nicholls State President, Dr. Jay Clune, and Athletic Director, Jonathan "JT" Terrell.
The panelists spoke about overcoming obstacles to break the barrier in sports officiating and shared stories of triumph and—sometimes—laughter.
In attendance were most of Nicholls' student-athletes across multiple sports, including softball and women's basketball.
"Title IX is a very dynamic and layered law and concept, so of course it applies to equality across campuses, including in the classroom, extracurricular activities, collegiate sports, sexual misconduct, those sorts of things. We've been very in tune with that and making sure we are in compliance as the law intends to evolve," said Dr. Michele Caruso.
"Tonight's event was primarily about injustice in sports and moving that conversation forward."
She spoke about the women on the panel as well and how they connect to Tuesday's discussion. "These ladies come from a diverse background, one is from Memphis, another from Mississippi."
One of them, Adrienne Barnes, officiates Division I NCAA Softball. "For me, it means leveling the playing field. It's giving us women an opportunity, and finding equal funding for women's sports as well," Barnes said.
She was recently appointed to officiate for the Atlantic Coast Conference (ACC), one of the power five conferences in Division I sports.
"It's extremely exciting for me. I just came off of my first tournament down at Florida State. I'm just excited to have that opportunity," she stated.
Andrew Kearney is the Deputy Athletic Director for Nicholls Athletics. He was also in attendance Tuesday night. Kearney can be found at almost every athletic game.
"I think there are a lot of ways we can bring equity to Nicholls, in terms of college athletics, but the big thing is that it pushes us all the time. It's something we'll remember, but we don't want it to be a box we're checking off, we want it to be something we are about here," Kearney said.
"We want our women student-athletes to know that we care. That's why we try to make sure that we're there supporting them."
The two-day event concluded on Wednesday, March 1.
Leave a Comment
About the Contributor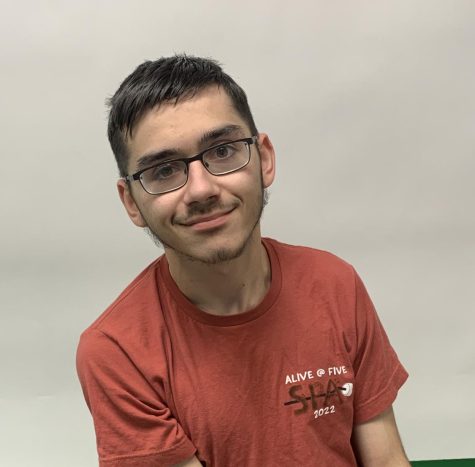 Tory Trahan, Staff Writer
Greetings humans!
I'm Tory, a freshman pursuing a degree in Journalism. I was born and raised in Lafayette. When I'm not living my dream of pursuing,...