Nicholls Takes on Lindenwood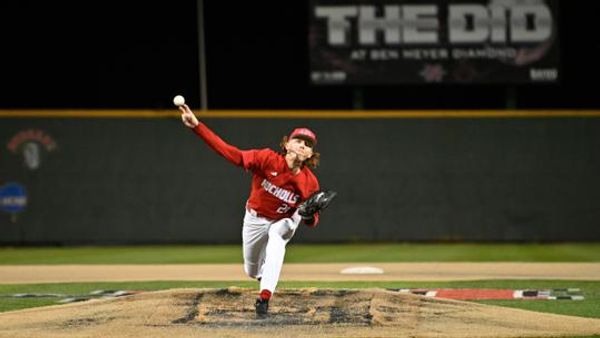 Over the weekend, Nicholls State University baseball played a four-game series against Lindenwood University to open their season.
In game one of the series on Friday, Feb. 17, senior pitcher, Tyler Theriot, threw eight strikeouts in five innings.
Chase Gearing, who came into the game to relieve Theriot, pitched seven strikeouts in three innings.
Cade Evans entered the game in the final inning and added another strikeout, ending the game in a shutout.
Offensively, the Colonels recorded ten hits and two home runs. Wes Toups and Jaden Collura were the home run hitters while Austin Cain and Edgar Alvarez both had two hits and one RBI. The final score was 4-0 Colonels.
In the second game, the Colonels gave up nine hits to the Lindenwood Lions in a 3-2 loss. Nicholls' first run came off a fly ball-out from Parker Coddou that drove Jaden Collura in for a score. The second run was from a Wes Toups single that scored Edgar Alvarez.
Devin Desandro pitched a shutout in the first six innings for the Colonels. Desandro allowed one hit on 18 at-bats and threw eight strikeouts.
In Sunday's game, Xane Washington and Edgar Alvarez scored in the first inning. The Colonels scored five runs in the fifth inning, which ended with a Parker Coddou home run.
Freshman pitcher Jacob Mayers recorded nine strikeouts in five innings as Nicholls went on to win this game 8-3.
The series ended on Monday in a Colonels win. Edgar Alvarez scored three runs, with one being a home run in the 5th inning.
Austin Cain scored twice, once in the fourth and again in the seventh inning. Six Colonels scored at least one run in the 9-2 victory.
Nico Saltaformaggio was given the save in five innings pitched as he recorded four punchouts and zero runs allowed.
Nicholls won the series against Lindenwood 3-1, the school's first opening series win since 2019.
Edgar Alvarez led the team with six runs in the series and tied for most hits with five.
Jaden Collura finished in first place with six RBIs in the four-game series.
Parker Coddou led all base runners with four stolen bases in four tries.
Jacob Meyers led the team in strikeouts with nine while allowing no hits in five innings pitched.
Nico Saltofarmagio recorded the team's only save of the series.
The Colonels will be back in action on Wednesday, Feb 23. when they travel to Mobile, AL to take on the University of South Alabama. The game will be broadcasted on ESPN+.
Leave a Comment
About the Contributor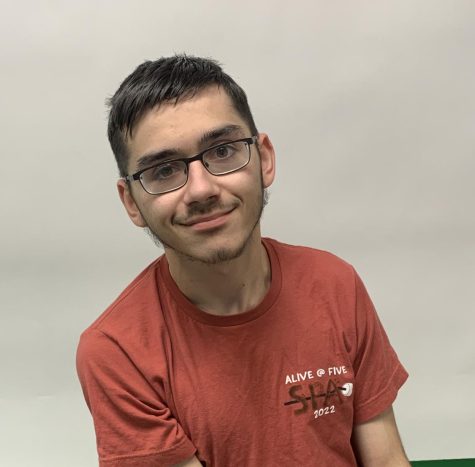 Tory Trahan, Staff Writer
Greetings humans!
I'm Tory, a freshman pursuing a degree in Journalism. I was born and raised in Lafayette. When I'm not living my dream of pursuing,...