Bridge to Independence and Night to Shine
Nicholls State University's Bridge to Independence is a program for people who have intellectual disabilities or are on the autism spectrum.
This program allows students to experience college while gaining the skills necessary for future employment and independent living.
Bridge to Independence is the first program to be certified by the U.S Department of Education.
Anna Cortes, graduate assistant from Cut Off, is in her second year of working with Bridge Students. The students that she works with are in the certificate program.
She said, "Working with Bridge students, it's challenging sometimes. I think you really have to love working with these students. It does have some challenges, like I said it's very fulfilling and rewarding."
Cortes said that her favorite part of working with Bridge to Independence students is watching their progress from the beginning to the end of the semester.
The students in the Bridge to Independence program participate in the Night to Shine program hosted by Thibodaux Family Church.
Night to Shine is a free program for anyone living with a disability and is put on by churches around the world to show God's love to people with disabilities.
Some of the activities include a limousine ride, red carpet entrance, karaoke, catered dinner, gifts and a room for caregivers to take a break while their children are watched by volunteers. Every honored guest at the event receives a crown or tiara.
Anyone can help support this event by volunteering or donating to a church participating in Night to Shine.
To donate to a particular Night to Shine event or find a church hosting the event, more information can be found at timtebowfoundation.org.
Maria Herbert, a second year certificate student in Bridge, said that her favorite part of Night to Shine was riding in a limousine and dancing with her boyfriend.
Megan Messina, a senior from New Orleans, is a degree student. Her favorite part of Night to Shine was singing karaoke.
Bridge to Independence provides a traditional program for students who have Autism Spectrum Disorder (ASD).
The program helps these students improve social skills and develop friendships on campus. The students in this program are working towards a degree.
Students in the degree program attend weekly social skills seminars. They receive regular monitoring of their academic, social and behavioral performance.
Students are provided with academic coaches and peer mentors who help them work towards earning a degree.
Students have liaison services between the Bridge Program and their faculty members. They received assistance with coordinating any student or academic services like tutoring or counseling.
The program gives students the ability to participate in campus programs and organizations.
Bridge to Independence also has a two-year certificate program for students with intellectual disabilities to help them gain the skills they need to be successfully employed.
Students are provided with an individualized program of study based on their strengths and career goals. Students receive job training by completing internships on or off campus.
Students audit two courses a semester and have peer mentors attend classes with them. The peer mentors help the students with modified assignments.
Students with intellectual disabilities attend weekly social skill seminars and participate in campus events and organizations. They receive a certificate upon completion of the two-year program.
Leave a Comment
About the Contributor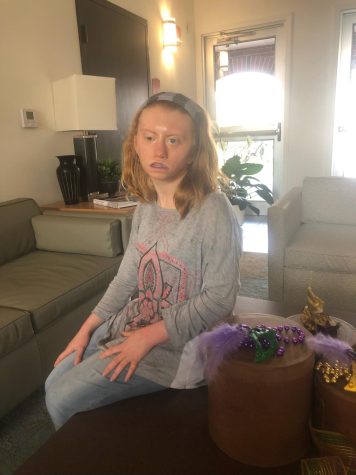 Sarita Mehaffey, Contributing Writer
Hi! My name is Sarita Mehaffey. I am a sophomore journalism major. I am from Madisonville. I'm excited to see what I can do for the Nicholls Worth!