The 60th Anniversary of Integration at Nicholls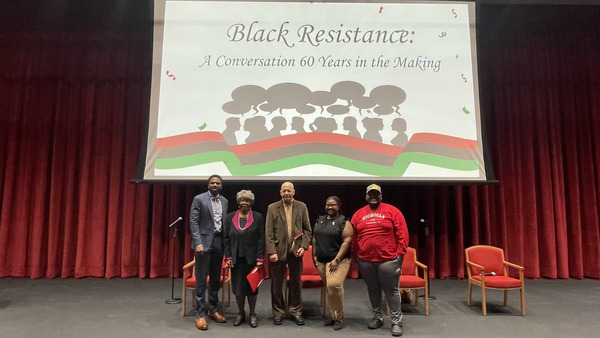 On Sept. 17, 1963, seven black students became the first students to integrate into Nicholls State University. Over the course of the next few days, close to 20 black students decided to enroll at Nicholls.
It wasn't as easy as it seems though. The seven students were denied admission into the university and filed a lawsuit because of that. A New Orleans judge ruled it unlawful for those students to be denied entry because of their race.
Now, 60 years later, Nicholls has decided to celebrate that historic achievement during the month of February which is also known as Black History Month.
The university had events scheduled throughout Black History Month correlating with the 2023 Black History Month national theme, "Black Resistance." The first event that took place was "Black Resistance: A conversation 60 years in the making."
The event was a panel discussion where some of those seven students who integrated, as well as some of the key people who helped them, came together to discuss their experiences.
Dr. Steven Kenney, Assistant Vice President for Human Resources and Title IX coordinator, helped host the event.
He said that it was important for this event to be held because certain people are often read about, but it was important that the audience was allowed to be in the presence of some of those seven people and hear their words without having to read.
"Too often we read about things and when you read about things you can interpret it in many different ways," Kenney said. "When you hear from the person and hear from the source, that's very important. It's very critical to understanding their part."
Kenney also spoke about the reason why some of the seven people who integrated chose not to attend.
"Several of them declined the invitation to participate because it's still painful, almost 60 years later, to talk about what happened," Kenney said.
Kenney acknowledged that there is still progress to be made not only at Nicholls but in the world as a whole.
The integration has helped transform Nicholls in so many ways. According to US News, 17 percent of Nicholls' student body is African American. It also allowed for the creation of black student organizations on campus such as the Black Student Union and CROWN.
Farren Clark, Assistant Professor of Speech and CROWN coordinator, spoke about how the integration has paved the way for organizations like CROWN to exist on campus.
"We stand on the shoulders of these giants who fought for us to just be able to be here so it's like if we're going to be here let's gather amongst ourselves, let's see what we can do as we join together," Clark said.
Clark was once a student at Nicholls, and it is because of that group of people he was even able to do so, so he spoke about how much the 60th anniversary means to him.
"From a personal standpoint, the 60th anniversary of the integration means feeding the motivation to discover both the past and the future," Clark said.
"The 60th anniversary of our presence at Nicholls, it means that as we move forward let's bear in mind what's gone before us."
As we continue to go through the month of February, Nicholls continues to recognize Black History Month and commemorate the anniversary of the integration with various events throughout campus.
Leave a Comment
About the Writer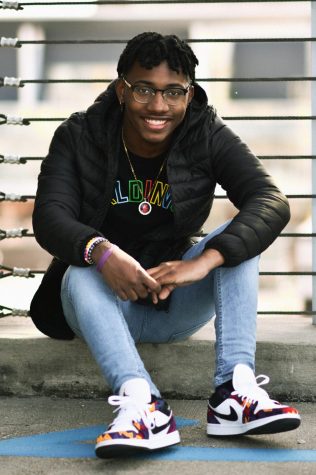 John Colar, Staff Writer
My name is John Colar. I am a Senior from Morgan City. I am studying Mass Communication with a concentration in Journalism. I enjoy watch sports, playing...