That 90s Show Review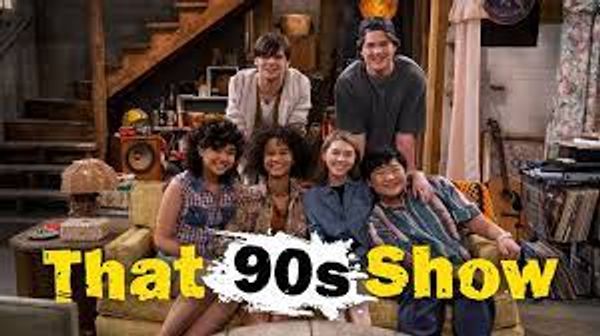 "That 70s Show" was one of few shows that gained a cult following amongst both Millennials and Gen Z. Creators have used that success to launch a spinoff series called "That 90s Show".
"That 90s Show" follows the story of Eric and Donna Forman's daughter, Leia Forman, and her adventures with friends during a summer in Point Place.
Red and Kitty Forman's house is the main location of the show and like "That 70s Show", the teenagers spend a lot of time in the basement smoking weed.
"That 90s Show" features a few cameos from the original cast. However, they do so in a way that fits into the storyline instead of just throwing them in for the purpose of doing so.
Like all shows do, "That 90s Show" garnered mixed reactions especially from those who watched "That 70s Show".
"I don't think I can ever watch this show. I hold the original too near and dear to my heart," said Twitter user, maxfuriosa3. "I don't care what happened in real life, their characters were my best friends growing up."
"This show is pretty decent all the haters need to chill and put their nostalgia aside," said Twitter user, Ivanrmunoz20.
Another point of dislike for some was the laugh track. "Can we stop with the dated laugh tracks," asked Twitter user, LaurenEJordan.
I felt that the laugh track was an integral part of the show. For years, comedies have turned in the direction of The Office and Parks and Rec and cut out the laugh track entirely, but "That 90s Show" went down a different track. Being set in the 90s, and being the spinoff of a show filmed in the 90s, it only made sense for a laugh track to be featured.
The show saw decent to good responses on rating sites with the lowest being IMDb at 6.5, Rotten Tomatoes giving it a rating of 75% fresh and the highest being from Google with 85% of users liking the show.
Part of what I liked about this show was that it was released around the age "That 70s Show" came out for my parents. This gave my generation a show of their own that we could enjoy as our parents did.
I believe "That 90s Show" did exactly what it set out to do and gave people a laugh and threw in a few things for fans of "That 70s Show", while keeping the roles similar to the original show. It was nowhere near the best show I have watched, but it was good and easily watchable. I give the show a 7.5/10 and would recommend it to anyone looking for a wholesome laugh.
Leave a Comment
About the Contributor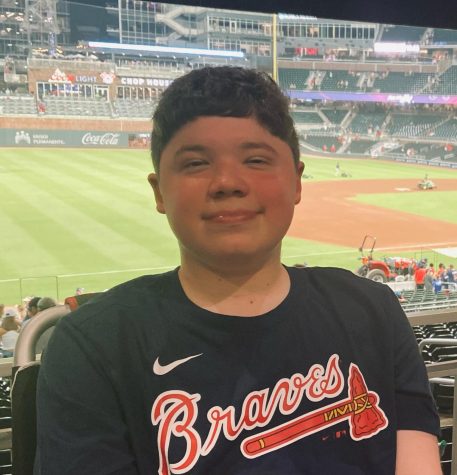 Brogan Burns, Sports Editor
I'm a Mass Communications major and a huge Saints fan. I'm from Chalmette, and I haven't seen my dog in a month.

Fun Fact: I've listened to the...