Sean Payton Traded to Denver Broncos
# **Sean Payton Traded to Denver Broncos**
Former New Orleans Saints head coach, Sean Payton, has been traded to the Denver Broncos.
The Broncos acquired the Super Bowl champion head coach by sending a 2023 first-round pick (Pick 29) and a second-round pick in next year's draft.
This kind of trade has only been done seven times, with the most recent being Bruce Arians in 2019, when the Arizona Cardinals sent Arians and a seventh-round pick to the Tampa Bay Buccaneers for a sixth-round pick.
Payton began with the Saints in the 2006 season alongside newly signed quarterback Drew Brees. In his first season with the team, the Saints finished 10-6 and made it to the franchise's first conference championship game where they lost to the Chicago Bears 39-14.
After two average seasons, he led the team to a 13-3 record and the top seed in the NFC, ultimately culminating in the franchise's first and only Super Bowl win against Peyton Manning and the Indianapolis Colts in Super Bowl XLIV.
After that season, he led the team as far as the divisional round of the playoffs from 2010-2013, but missed the playoffs in three straight seasons after that.
The Saints returned to the playoffs in the 2017 season and were in the playoffs for four straight seasons. They hosted the NFC Championship game in the 2018 season but lost to the Los Angeles Rams in overtime.
In his final season with the Saints, the team finished 9-8 but did not reach the playoffs. Payton retired from coaching after the 2021 NFL Season and went on to be a Studio Analyst for FOX Sports for the entire 2022 season. In his 15 seasons with the Saints, he racked up a record of 152-89.
The new Denver Broncos head coach is taking over a young team in the rebuilding process led by veteran quarterback Russell Wilson. The Broncos fired their previous head coach, Nathaniel Hackett, after a 4-11 start and a 51-14 loss on Christmas Day. The Broncos have not made an appearance in the playoffs since 2015.
Leave a Comment
About the Contributor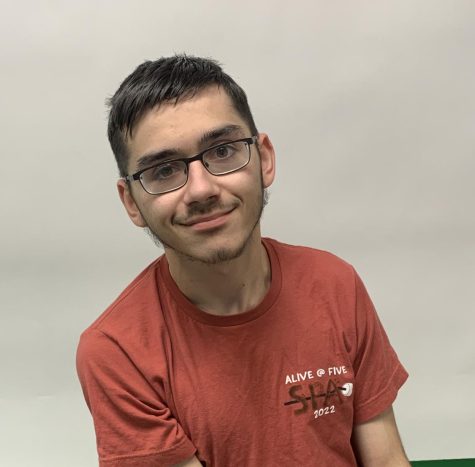 Tory Trahan, Staff Writer
Greetings humans!
I'm Tory, a freshman pursuing a degree in Journalism. I was born and raised in Lafayette. When I'm not living my dream of pursuing,...