Nicholls Receives $10K Donation for Honors Scholarship
$10K was donated to Nicholls State University to create the S. Burt Wilson Endowed scholarship, which is designed to help honors students.
Considering his involvement in creating the Honors Program, Head of History & Geography Department Dr. Paul Wilson wanted to create a scholarship that benefited honors students.
"We thought we should make it more of an honors scholarship so it's available to students in a variety of different disciplines across campus," Wilson said.
This scholarship was also a way for Wilson to honor his father, Samuel Burton Wilson III, who passed away in 2004.
"I played a key role in establishing the University Honors Program over two decades ago, so I'm especially pleased we created a scholarship for honors students in memory of my late dad," Wilson stated.
To apply, applicants must:
Be enrolled as a full-time student at Nicholls State University

Be classified as a sophomore, junior or senior

Have earned at least a 3.2 cumulative GPA

Be enrolled in the University Honors Program as a member in good standing

Have completed at least 30 hours of coursework

Have completed and earned credit in at least one HUMA 111 course

Submit an application letter explaining how the scholarship will be used and how the recipient will benefit from such a reward, as well as including a list of all honors credits earned

Include a resume/vita with the application
The deadline to apply is June 1 of each year.
To learn more about this scholarship and others, you can visit the Nicholls scholarship page on the Nicholls website. 
Leave a Comment
About the Writer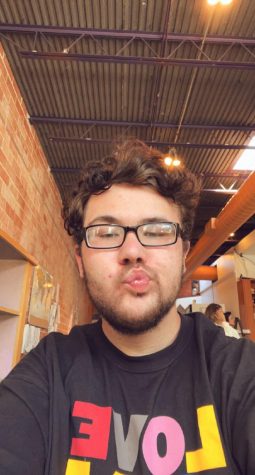 Alex Boudreaux, Staff Writer
My name is Alex Boudreaux and I'm a sophomore at Nicholls studying Mass Communications with a concentration in journalism. I like going to Disney World,...