Nicholls Receives $1.8 Million Grant For New Engineering Program
A $1.8 million grant will be awarded to the Department of Science at Nicholls for a new engineering program.
This new program will focus on mechanical engineering, electrical engineering, geospatial engineering, safety engineering, and cyber security engineering. Students will be able to receive a Bachelor's of Science in Engineering Technology.
"Those are the types of skills needed to build and help manage these energy generating systems." Dean of the College of Science and Technology Dr. John Doucet says.
With this new program, students will have hands-on experience with types of engineering technology that will benefit them in finding engineering jobs in South Louisiana.
"Our industry partner suggested that we recreate such a program and focus on specific sets of courses that would help them build the new generation of energy generating complexes," Doucet says.
This new program comes from the desire to keep more potential engineers in Louisiana. Doucet says that it's hard to find engineers and engineering techs in Louisiana.

"They go off to get trained by another university and they tend not to come back. So, if we can train them here, they'll tend to stay with a job here," Doucet adds.
With the emerging popularity of the renewable energy industry in Louisiana, Doucet says that Nicholls is ready to be an important part of the next generation of engineers.
Doucet says, "As the university closest to the Gulf, we figured it's our responsibility to train students to work out there, like we've been doing for seventy-five years."
To learn more about this new program, you can visit the Department of Science and Technology's page on the Nicholls website.
Leave a Comment
About the Contributor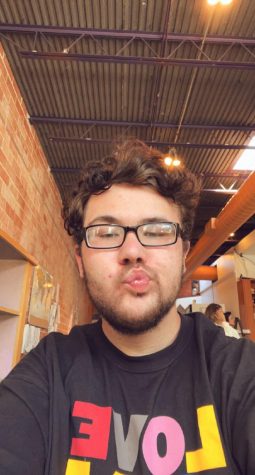 Alex Boudreaux, Staff Writer
My name is Alex Boudreaux and I'm a sophomore at Nicholls studying Mass Communications with a concentration in journalism. I like going to Disney World,...