Profile: Homecoming Queen Angela Yañez
For Angela Yañez, being homecoming queen seemed like an impossible feat for someone like her to achieve. However, her dreams came true when she was announced as the 2022 Nicholls State University Homecoming Queen.
Yañez described being announced as Homecoming Queen as "a surreal and breathtaking experience that almost didn't feel real." 
It wasn't until she had Dr. Clune put the crown on her head while everyone cheered for her that the reality of her accomplishments truly set in.
For Yañez, winning the crown and the title of Homecoming Queen means setting an example for her fellow Latina students, and she hopes to inspire them to dream big like her. 
"To me, it's starting a new tradition that other Latinas can see that if I was queen and that I'm Latina, then they can do it too," she said. 
The ability to represent her community and culture in such a magnificent fashion is something she does with grace and pride.
Being a Mexican-American first-generation college student, Yañez wants to make her parents proud and their sacrifices worthwhile. She understands that her parents want nothing more than for their children to be successful and happy, which serves as her main inspiration to keep going and to give her all in everything she does.
Coming to Nicholls meant getting the small town experience she always wanted, describing herself as more of a "calm, small town girl." Combining this with having academic options that suited her desires, Nicholls became the clear choice for Yañez to make. 
"Nicholls has become my home away from home, and I've fallen in love," Yañez said.
Being an Allied Health major with a minor in Spanish, she wants to be able to take care of people, and be an aide for fellow Spanish speakers in the United States that may have trouble with communication. 
Being called into the principal's office in elementary school to be a translator is an experience that she recounts as one that put her desire to help people like her into perspective.
"Back in Baton Rouge, I didn't see many people that look like me working in the medical field, and I saw how hard it was for Hispanics to communicate within the medical field," Yañez said. "I want to help and make that process easy for my people." 
A hard worker with a heart of gold makes Yañez more than worthy of the title of homecoming queen. That paired with her inspirational story of, as Yañez puts it, wanting to be an advocate for her fellow Latino peers, and desire to care for others will leave a lasting impact that she hopes opens more doors for people like her.
Leave a Comment
About the Writer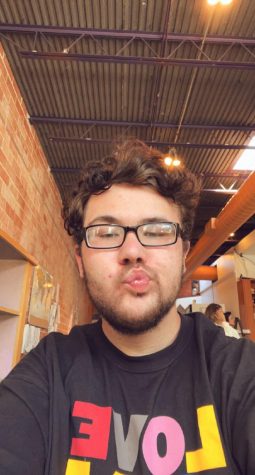 Alex Boudreaux, Staff Writer
My name is Alex Boudreaux and I'm a sophomore at Nicholls studying Mass Communications with a concentration in journalism. I like going to Disney World,...