"The Watcher" Review
"The Watcher" is a new Netflix original series released just in time for Halloween. Based on a true story, the series is hard to stop watching once you start. Through all seven episodes, the audience all seek one common goal—to find out who "The Watcher" truly is. 
In this series, a married couple, Dean and Nora Brannock, purchase a beautiful mansion that is seemingly perfect for their family. They soon regret this decision when they receive their first ominous letter from a so-called watcher. 
'The Watcher' delivers his letters often, which frightens the family and leaves them in an uproar. Along with the letters, odd events begin to take place in their home. The family begins to attempt to secure their home and take actions to make it safe, such as spending an extreme amount of money on cameras. 
Very quickly throughout the series, the family begins to unravel and ultimately drive themselves crazy due to the series of events. This is no surprise to me, as I would go crazy if this were to happen to my family as well. The audience is meant to sympathize with the Bannock family as the occurrences they face become more weird and disturbing.
The fact that this story happened in real life makes the series even more eerie than it already is. The director, Ryan Murphy, did a great job choosing the cast and portraying the story as it happened in the real world. There are only a few aspects of the show that didn't really happen in the original story. One example of this is the show's portrayal of supernatural events, which is not evident in the interviews of the original family who lived in the house at 657 Boulevard. 
The Netflix series has given a huge rise of interest into the original story of The Broaddus who lived in the infamous home in Westfield, New Jersey in 2014. "The Watcher" has not been identified to this day. 
Leave a Comment
About the Contributor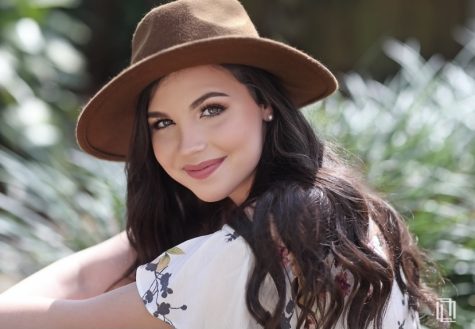 Alexis Drouant, Entertainment Editor
Hey y'all! My name is Alexis, but most people call me Lex. I am an Allied Health major and Psychology minor studying to be a physical therapist in the...