Colonels look to take down McNeese State
Like Nicholls State, McNeese State is coming into this week's game following a blow-out loss. Last week McNeese got up 15-7 early against Southland new-comer Texas A&M Commerce, but it would be all TAMU Commerce after that. The TAMU-Commerce Lions would score 33 unanswered en-route to a 40-15 win over the McNeese Cowboys.
Offensively, the Cowboys like to keep a strong ground instead of passing. McNeese's top two running backs alone have accounted for 883 yards, which is over 50 more yards than the teams total passing offense.
Every team has a standout defensive player, and for the cowboys, that player is Kordell Williams. Williams has amassed 64 total tackles on the season—nearly double that of any player on the team. In addition to his tackling numbers, the linebacker tandem of Williams and Micah Davey have accounted for three of the teams seven forced fumbles. The duo also have a sack each.
Nicholls didn't score much in the game last week, but the running game still found a way to stand out. Runningbacks Collin Guggenheim and Julien Gums both accounted for 60+ yards, and quarterback found his way into the end zone on the ground in the fourth quarter.
For Nicholls to win this game, they will have to stop the run. Defensive linemen need to minimize gaps, and the linebackers need to fill those gaps left open. Another key to winning, as coach Rebowe continually emphasizes, is to play complimentary football. This means that the offense must hold the ball and score, while the defense has to get stops and takeaways to give the offense a better starting field position.
Saturday's game will be the Colonels third home game of the season. A win would be the Colonel' first home win of the season and their second win overall. 
Game Info
Oct. 22, 2022
3:00 p.m.
John L. Guidry Stadium, Thibodaux, La.
Broadcast: ESPN+
Leave a Comment
About the Contributor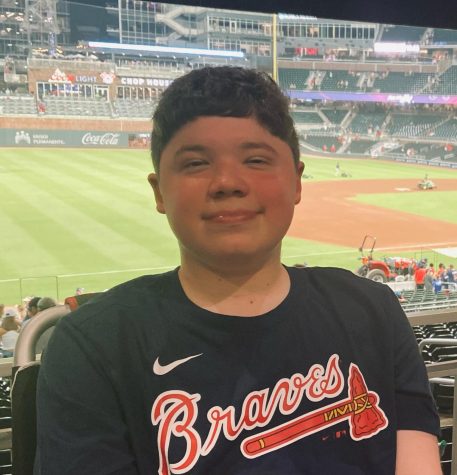 Brogan Burns, Sports Editor
I'm a Mass Communications major and a huge Saints fan. I'm from Chalmette, and I haven't seen my dog in a month.

Fun Fact: I've listened to the...