"She-Hulk: Attorney at Law" Review
The Marvel Cinematic Universe has been busy putting out content at a never before seen rate. Disney+ has been the streaming platform for many of these series and short films. This platform is also where major films are released after debuting in theaters. The latest series, She-Hulk: Attorney at Law, released one episode per week. The first episode was released on Aug. 18.
This review WILL contain spoilers. 
Jennifer Walters, played by Tatiana Maslany, appears as She-Hulk. The series navigates her complicated life of being a single, 30 year old lawyer, who eventually becomes a Hulk and the  new responsibilities she is forced to take on as a superhero. Early on, it is shown how Walters' new obligations as a superhero interferes with her passion of having a normal life and being a stand-out lawyer.
The series has received much backlash due to its uniqueness as opposed to the normal projects released in the MCU. Rather than an action-packed, plot predicting project, this comedic, girl-boss series has its differences. 
I thoroughly enjoyed this series, as it kept me entertained through all 9 episodes. I thought the series was very well done and the directing was well thought out. I would encourage anyone to watch this series.
With that being said, I did have one issue with the show. The CGI and graphics pertaining to She-Hulk, herself, need work. It was very obvious that something looked weird when Walters was in her Hulk state. Granted, I am aware that I am saying the 6 foot 7 inch woman who weighs 650 pounds is supposed to look realistic, however, the bad graphics of her were a distraction and definitely could be improved. This is an issue that I'm sure the directors were experimenting with and plan to improve for further projects including She-Hulk. However, this was the main issue I had with the series. 
The cameos in the series were a major reason why I thought the show was successful. Almost every episode, there was a fan-favorite present, whether it was a celebrity in the real world or a character within the MCU. Some of my favorite cameos include Megan Thee Stallion, Benedict Wong, and Matt Murdock.
Overall, I thought the series was a success. It was a fun show to turn your brain off for 30 minutes and just enjoy. The whole series kept me laughing and wanting more. 
Have you seen She-Hulk: Attorney at Law yet? Let us know what you thought in the comments. 
Leave a Comment
About the Contributor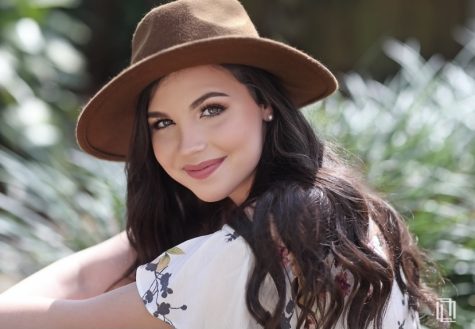 Alexis Drouant, Entertainment Editor
Hey y'all! My name is Alexis, but most people call me Lex. I am an Allied Health major and Psychology minor studying to be a physical therapist in the...