Nicholls Recreation Center Changes
Harold J. Callias Memorial Recreation Center at Nicholls State University is looking to make some changes in the future. 
In 2008, the Chronicle of Higher Education reported that Harvard University had opened their gym doors to have women-only gym hours. This was prompted by Muslim women requesting that they wanted to work out without having men around them. While this was not the first time a university accommodated this request, Harvard's decision caught the media's attention the most. 
The Recreation Center at Nicholls could be the next university to embrace women-only gym hours. Fitness and Wellness Coordinator and Student Wellness Team Coordinator Tanner Leboeuf is planning to look into other college campuses to see how they are accommodating women-only hours. They have done activities like open the gym early on a Sunday for a beginners workout to make men and women feel comfortable being able to ask questions about working out.
"It's always good to see what our sister institutions are doing," Director of the Recreation Center Kathryn Slosarek said. 
Slosarek and Leboeuf both stated that they want the women on our campus to feel comfortable coming to workout in the recreation center. They want to see more people in the facility, and adding a form of safety and confidence into the women here could bring in students. 
The recreation center hosts group classes like PIYO, yoga, strength & form, and Colonel Core. While these classes are not strictly for one gender or another, Leboeuf does think that these classes are a good start into women-only gym activities. 
"If you have a group of girls pre-sign up on a list that they would like to schedule one [a class], we can work something out." Leboeuf stated. 
Another concern gym users have is the conditions of the weights and machines within the recreation center. Slosarek stated that the equipment in the gym is around 10 years old, and ordering new parts and equipment takes a while to come in. 
"Along with the rest of the world, when we order parts, it is taking forever to come in." Slosarek said. "We have the preventative maintenance companies come in and assess them and tell us what parts we need to order. But when we order those parts, they just take forever to come in." 
Students are able to tell the strength room monitor if they find something broken while working out. If there is no monitor in the room, they can report it to the office located in the front of the recreation center. 
Slosarek said that students can contact the recreation center for ideas that they would like to see the center host. If students would like to see another beginners class or anything else to contact them. 
"Sometimes we just don't know what they want," Slosarek stated. 
There is a pushup challenge happening at the recreation center throughout October. All students need to do is stop by and be timed by a strength room monitor or someone at the access desk to see how many pushups they can do in a minute. There will be a male and female winner at the end of the month. 
To learn more about the recreation center visit: https://www.nicholls.edu/recreation/ or contact them at [email protected] 
Leave a Comment
About the Contributor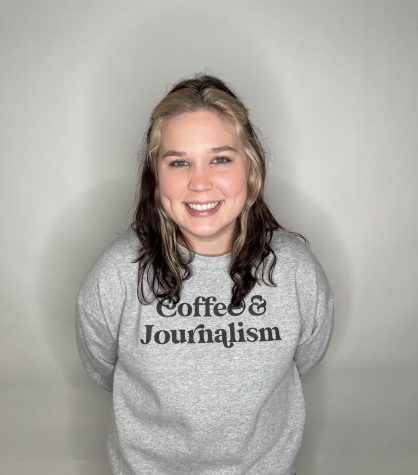 Sally-Anne Torres, Online & Print Managing Editor
My name is Sally-Anne Torres. I'm a junior at Nicholls State studying journalism. I have had a love for informing people about what is happening in the...