Senior Spotlight: Caryn Bonadona
A person's love for a sport doesn't always come right away. For some like Caryn Bonadona, it just develops into that.
Bonadona grew up in Prarieville, Louisiana with one sister. She participated a lot in dance as a kid until she was introduced to soccer by a friend's mother. Bonadona tried out for soccer and stuck with it ever since.
Bonadona attended Dutchtown High School where she competed on their soccer team for four years. During her time in high school, Bonadona earned the team's defensive MVP as a sophomore and was named to the all-district second team as a junior.
Coming out of high school, Bonadona was unsure about continuing her soccer career. When she decided that soccer was what she wanted to do, Nicholls became the right choice for her.
"I honestly got recruited very late because I wasn't sure if I wanted to play in college, so I kind of did it at the last minute and Nicholls had a spot open," Bonadona said. "I always knew that I didn't want to go to a really big school because I knew I wouldn't succeed in that type of environment, so Nicholls is like the perfect size for me. It's far enough, but close enough to home."
Bonadona loves the community here on Nicholls' campus. She's made some good friends and feels like she has a good support system at Nicholls.
"I learned a sense of community. I feel like I always have a good support system here with friends and just the community as a whole," Bonadona said.
Soccer doesn't last forever, so Bonadona just wants to enjoy the rest of the season and have fun while she still can.
"I just want to have fun and give it my best because this could possibly be my last season," Bonadona said.
While playing on the field for Nicholls, Bonadona has been an allied health major with plans of going to physician's assistant (PA) school after getting her degree at Nicholls.
Be sure to catch Bonadona and the rest of her teammates as they enter the final stretch of the 2022 soccer season.
Leave a Comment
About the Contributor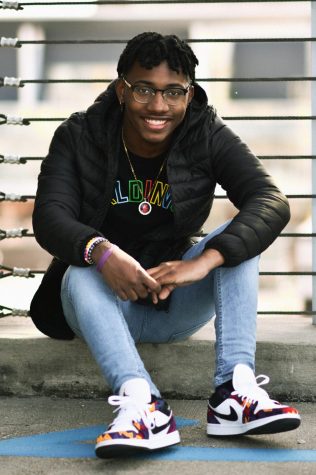 John Colar, Staff Writer
My name is John Colar. I am a Senior from Morgan City. I am studying Mass Communication with a concentration in Journalism. I enjoy watch sports, playing...