Shinedown Biloxi Concert Review
On Wednesday, Sept. 28th, American rock band, Shinedown, performed at the Mississippi Coast Coliseum in Biloxi for their Planet Zero World Tour. John Harvie and Jelly Roll opened the show as guest performers.
I had the opportunity to attend the concert, and I had the most amazing time. It was my first time being in the pit, which was definitely an unforgettable experience. 
John Harvie and his band performed first. His music is more on the pop or punk-rock side. They performed really well and had a lot of energy the entire time. They interacted with fans and kept a great atmosphere. I personally haven't heard much of his music. I've heard one song, "Bleach (On the Rocks)" on TikTok before, so I did recognize that one. I don't really care for pop or punk-rock, but it was a good show regardless. 
Now I must admit, I really did not expect to love Jelly Roll as much as I did. He performed right after John Harvie, and he was on a whole different level. After his performance, I immediately fell in love with his music. Once again, I've heard his music from TikTok, specifically "Son of Sinner," which he performed beautifully. A lot of people went to this concert specifically to see him perform, and now I can understand why. His music is a mix between rap and country-rock. In his music, he talks about his struggles and addictions. It is very genuine and heartfelt.  After we left the concert, I immediately went and added his music on my Spotify. I would totally go see him in concert again if I got the opportunity.
Last, but certainly not least, was Shinedown. They put on an epic show! From flames and fireworks and jumping around on stage, there was never a moment to look away. I loved how loud everything was. It was very engaging. Overall, I absolutely loved their performance! I think my favorite songs were either "DEVIL" or "MONSTERS." I can't just choose one. After they performed a few songs, they brought Jelly Roll back on stage and sang a song with him. One thing I really admired them for was talking about mental health. Between songs, they explained how music can be therapeutic and healing. They created a very comforting atmosphere. I recommend seeing them in concert if you get the chance. I would absolutely go back to see them one day. 
Now as I said earlier, this was my first time being in a concert pit for a rock band. I am 5'2, so it was not easy to be able to find a spot where my view wasn't completely blocked. Alcohol was available for purchase, so there were a lot of people drinking as well. I expected to be pushed and shoved because we were packed so tight together, but I did not expect to get beer thrown all over me. I also did not expect to get smacked on the top of the head in the middle of one of Shinedown's songs. I'm not sure if someone dropped a bottle, or if they were trying to record and they accidentally dropped their phone, but it definitely hurt. Thinking about it now, it was definitely a funny experience and I don't regret it at all. 
If you are interested in attending the Planet Zero World Tour, there is only one upcoming date in the United States:
October 22, 2022- Panama City Beach, FL
For more information on the tour, click the link below to be sent to Shinedown's official website: https://www.shinedown.com/ 
Leave a Comment
About the Contributor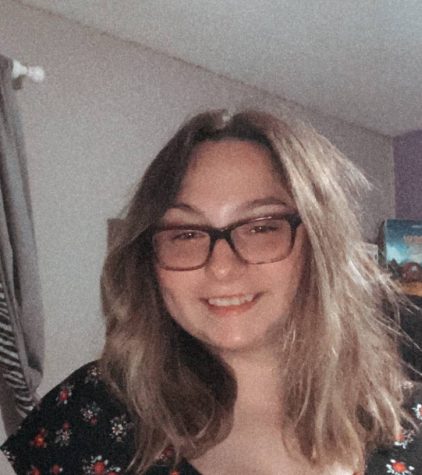 Chloe Delatte, Staff Writer
Hello! My name is Chloe Delatte. I'm a sophomore at Nicholls, majoring in Elementary Education! I love to learn and create new things! In my free time,...