Women's Soccer Update
On Sept. 9 the Nicholls State Women's Soccer team faced Jackson State University at home in a game that would end 1-0 in favor of the Colonels. A 1-0 regular season non-conference victory would not mean much to most teams, but for Nicholls it was the first victory since Sept. 13, 2019. The win broke a 51 game streak without a win and signified Coach Robert Podeyn's first victory with the Colonels.
"It was a change of culture—we believed we could win this year," Head Coach Robert Podeyn said. "Once we got into the spring, we had to change our approach, and once they got that first win, they started to believe they could win."
At about halfway through the regular season, the Colonels are 2-8-1, with both wins coming at home and a tie coming on the road at Hawaii Pacific. Jemma Catherwood leads the team in goals with two, Raimi Mitchell is team leader in assists at two, and saves leader Reagan Carter has 32 saves and has tallied one shut out.
"[Being a stat leader] is a big deal, it's something I look forward to doing each season," Raimi Mitchell said.
Nicholls State has given up more goals than they have scored, but it has not been due to lack of execution. The Colonels have been outshot 69 to 162, but have a higher Shots on Goal percentage, meaning that the Colonels have had higher quality of shots than opponents.
"We need to take more shots, that's including me, but we just have to score more," Freshman Hannah Gonzalez said. "We do a good job of holding the ball. We just need to get into that final third and attack more."
At the start of the season the team took a trip to Hawaii and coastal California to play a string of three away games. Nicholls played two teams that are "proven" division one contenders in the University of Hawaii and UC Irvine, the latter of which being a regular top 35 team. Playing the two talented schools, Podeyn believes, forced the team to play a higher level of soccer.
"We came together and were playing well right after that," Podeyn said. "That's where we came back and got our first couple of wins."
The Colonels have a little over half of their conference season to go, and have a goal to reach their first* conference tournament since 2014 when they won a first round game against McNeese state.
The Colonels next game is on Oct. 7 at 5:00 p.m against Houston Christian University, formerly known as Houston Baptist University, in Houston, TX. Fans can watch the game on ESPN+.
*All conference teams were given a bid in 2021
Leave a Comment
About the Contributor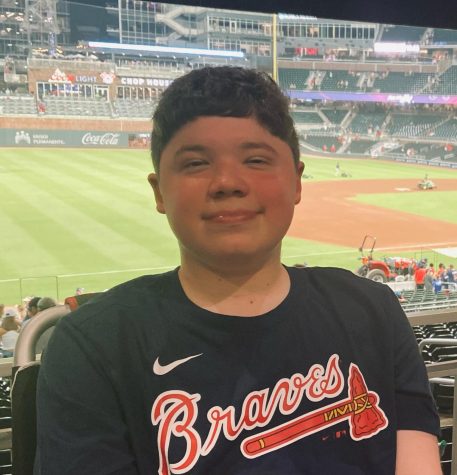 Brogan Burns, Sports Editor
I'm a Mass Communications major and a huge Saints fan. I'm from Chalmette, and I haven't seen my dog in a month.

Fun Fact: I've listened to the...