Senior Spotlight: Lilly Bivens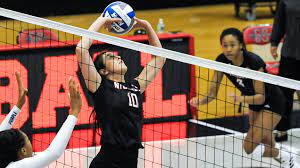 Ever since stepping on the court as a Colonel, Lilly Bivens has been a team leader. In her Freshman season, Bivens totaled 45 assists, which were second best on the team. Bivens made a big jump in her junior year, recording 774 assists, ranking third in the Southland Conference. The season also included a 56-assist game against Northwestern State.
Volleyball has always been a big part of Bivens' life. Since her start at the age of six, the sport has taken her in, and Bivens believes it has changed her for the better.
"It's always something that has driven me and made me who I am today. I love who I am," Bivens said. "It's a great sport and has taught me so many lessons."
Bivens' high school career was one that many athletes would want to experience. In her four seasons at Providence High School, Bivens' team had a 142-13 record. Throughout her career, Bivens' received several school, county, and state honors.
Being from another state that happens to be over a 10 hours drive from Nicholls' campus, Thibodaux and Nicholls State needed to be a place that Bivens would find comfort in.
"I loved the community here—it felt like home, and I knew it would be a good fit for me," Bivens said.
Being a student-athlete is about more than going out and playing your game. Academics are a major part of Bivens' life like every other college athlete. While playing volleyball for Nicholls, Bivens has been a psychology major with a minor in criminal justice. Bivens, however, is not planning on stopping after getting her degree at Nicholls.
"I'm going to go back to school to study forensics psychology," Bivens said.
Head Coach Noble has seen a sense of calm in Bivens throughout her time at Nicholls. Noble described Bivens as someone who does not get too high or too low emotionally, and can keep herself in check, which helps on and off the court.
Beyond life in volleyball and professionally, a dream of Bivens' is to travel. Being in volleyball and competing in new places over the years, Bivens has developed a love for exploring.
"I really want to travel. Volleyball has given me the opportunity to travel within the United States, but I definitely want to travel outside of that as well."
Bivens is also a big fan of Chinese food, so next time you go to Panda Express, look around and you might find her.
Leave a Comment
About the Contributor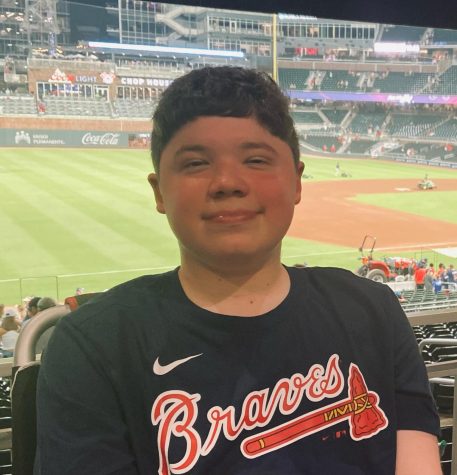 Brogan Burns, Sports Editor
I'm a Mass Communications major and a huge Saints fan. I'm from Chalmette, and I haven't seen my dog in a month.

Fun Fact: I've listened to the...