Aaron Judge breaks American League home run record
On Tuesday, Oct. 4 at 7:08 pm ct time, Aaron Judge hit his 62nd home run of the season to section 31 row 1 seat 3 at Globe Life Field. With this home run, Judge became the all time leader in the history of the American League (AL) for home runs hit in a single season, breaking Roger Maris' previous record of 61 home runs set in 1961. 
The record that was set 61 years ago has finally been broken, as Judge now ranks 7th on the all-time record for home runs hit in a season. 
The home run ball is also expected to be worth over $2 million. The man that caught the ball, Corey Youmans, has already had it officially authenticated by the MLB, however, he said that he has not decided on what he will do with the ball.
In regards to the ball, Judge told reporters that he would obviously love to have the ball back. However, he also said that the fan has every right to it.
Judge came into the year needing to have a big season, as this was the last year on his current contract with the New York Yankees. Having turned down a seven year, $213 million extension this offseason, Judge bet on himself to have a monster year and earn even more. 
It appears that this gamble worked out, as the odds on favorite to win the AL Most Valuable Player Award is rumored to receive a contract of around $40 million per year over the next decade! 
It is important to note that Judge was not only a power hitter this year, as he had a batting average over .310, an on base percentage of .426, and an OPS of 1.112. He also paced the entire MLB in OPS+ and WAR! There are also talks of Judge receiving his first Gold Glove Award of his career.  
The best player in the American League this year is now preparing for another postseason run, as the Yankees are set to be the number two seed in the AL after winning the AL East division. 
The Yankees will receive a first round bye in the playoffs this year as they look to make it back to the World Series for the first time since 2009.
Leave a Comment
About the Contributor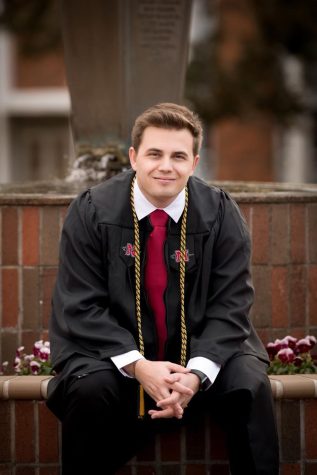 Noah Domangue, Advertising Manager
My name is Noah Domangue, and I am just a History major who loves to laugh and hang out with his friends. I also really enjoy sports and video games. I...