KJ Franklin's quest to be one of the greats
Quick. Shifty. Smart. Those are three words that describe KJ Franklin's play on the field.
Growing up in Prairieville, Louisiana, Franklin has always been a ballplayer. Since about the age of five, Franklin has always played either baseball, football, or basketball, so it soon became his daily routine. 
Basketball was really his first true love, but when the offers for football started coming in, he knew that was the path he had to take.
Franklin attended St. Amant High School where he played on both sides of the ball. During his senior season at St. Amant, Franklin earned Louisiana Football Coaches' Association (LFCA) 5A honorable mention honors after racking up 2,000 all-purpose yards and 15 touchdowns.
In high school, Franklin had offers from Nicholls, Southeastern, and Incarnate Word. He chose Nicholls because he knew it was all about winning here.
"I chose Nicholls because it was closer to home. I knew they had a winning program, and they just had won two conference championships, so I wanted to continue that on," Franklin said.
Franklin has come in and worked from day one, and that has really helped his growth as a player, which is something Head Coach Tim Rebowe admires about him.
"He's here every summer, he works hard, he's committed, he gets in the weight room. Just the growth in being a mature young man—I love to see where he's gone so far," Rebowe said.
That growth has helped Franklin rack up some tremendous accolades over his time at Nicholls. He has been named to an All-Southland team three times during his career.
He also ranks 10th all-time in program history for receiving yards, and has passed the 100 catches mark for his collegiate career. 
Motivation fuels a lot of his success, and he finds that motivation from his family.
"I have a daughter now, so my daughter and family are my motivation. I got to put them on because they been taking care of me all my life, so family is number one."
Nicholls' coaching staff has impacted Franklin not only as a player, but as a person as well. He has been able to gain knowledge that he'll hold on to for a lifetime.
"They [Nicholls' coaching staff] teach us how to be a man. It's beyond football. After football, you got real life. Right now, I got a kid so they [are] teaching me how to be a good father, how to be there for my kids, and all kind of other stuff for after football," Franklin said. 
Franklin has been majoring in General Studies with a minor in History at Nicholls, but he has his eyes set on making it to the NFL one day.
"My plan after college is to get a shot at playing in the NFL. Whether that's practice squad or whatever, I just want to touch the league," Franklin said.
Be on the lookout for Franklin as he plans to continue to etch his name in Nicholls Football history this season.
Leave a Comment
About the Contributor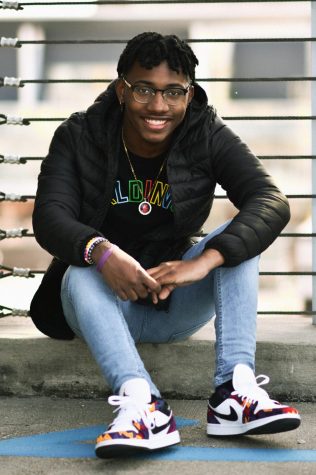 John Colar, Staff Writer
My name is John Colar. I am a Senior from Morgan City. I am studying Mass Communication with a concentration in Journalism. I enjoy watch sports, playing...