Colonels lose nail-biter to Northwestern State
On Saturday, Oct. 1, the Nicholls State Colonels faced the Northwestern State Demons in their Southland Conference opener.
The Colonels looked to bounce back after going winless in their first four games of the season, as their offense took the field first, but were forced to punt after a seven-play, 27-yard drive.
The Demons started their initial drive on their own 20-yard line. They would be forced to punt as well after an eight-play, 28-yard drive.
Nicholls found the endzone first as they scored a touchdown on their next drive. The 13-play drive ended with a six-yard run by senior quarterback Kohen Granier with 3:22 left in the first quarter.
The Demons responded with a long touchdown drive of their own. Junior running back Garrison Johnson scored on a one-yard touchdown run. This made the score 7-7 with 14:39 remaining in the second quarter.
The Colonels had a quick three and out on their next possession. The Demons then responded with another touchdown.
Sophomore running back Kolbe Burrell scored from one yard out to make the score 14-7 with 12:20 left in the second.
The Colonels tied the game on a three-yard touchdown catch from freshman wide receiver Tank McMath with 9:02 to go before halftime.
The Demons offense stalled on their next drive, as it only went six plays for 15 yards before they were forced to punt.
Nicholls was able to score a touchdown before the half after a six-play, 70-yard drive. Quarterback Kohen Granier was able to connect with sophomore wide receiver Terry Matthews on a 35-yard catch to make the score 24-14 going into halftime.
Northwestern opened the second half with a 10-play, 77-yard drive for a touchdown. Sophomore quarterback Zachary Clement was able to find senior wide receiver LC Greenwood for a 19-yard catch to cut the lead to 24-21 with 12:12 left in the third quarter.
The Colonels responded with a long 10-play, 51-yard drive that resulted in a made field goal. This made the score 27-24 with 8:48 left in the third.
The next seven drives between the teams resulted in no points. Nicholls was finally able to add to their lead after a 37-yard touchdown run from senior running back Julien Gums. The score was extended to 33-21 after a failed two-point conversion.
The Demons responded with a nine-play, 65-yard touchdown drive. Quarterback Zachary Clement was able to connect with junior wide receiver Javon Antonio for a 27-yard catch. That touchdown catch made the game 33-28 with 1:34 left in the fourth quarter.
The Demons attempted an onside kick and were successfully able to regain possession of the ball. Their offense found the endzone again to take the lead after Javon Antonio scored on a three-yard catch with nine seconds to go in the game. They also went for a two-point conversion which was successful, making the score 36-33.
The Colonels had one more chance to win the game, but quarterback Kohen Granier's pass was intercepted in the endzone.
The Colonels' leading passer Kohen Granier was 20-for-41 with 324 yards with two touchdowns and one interception.
The team's leading rusher was running back Julien Gums who carried the ball 18 times for 104 yards and one touchdown. Senior wide receiver Al'Dontre Davis led all pass catchers with four catches for 92 yards.
The Colonels will continue to try and get their first win as they play the Houston Christian University Huskies in their next game.
FINAL SCORE: NORTHWESTERN STATE 36, NICHOLLS 33
Leave a Comment
About the Contributor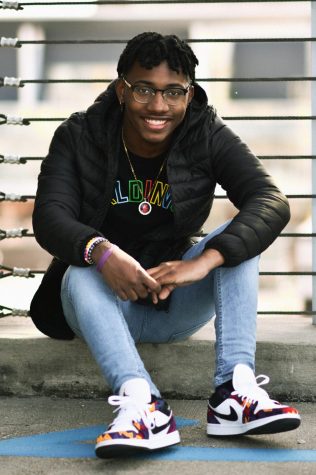 John Colar, Staff Writer
My name is John Colar. I am a Senior from Morgan City. I am studying Mass Communication with a concentration in Journalism. I enjoy watch sports, playing...