Senior Spotlight: Devon Bright
Devon Bright, one of the volleyball team's leaders, is entering her senior season here at Nicholls. Bright has become a leader to the team over her three years of college and is ready to show what she and the team have in store for 2022.
Bright got the chance to show who she was as a player in her Junior year. Bright played in all 28 games as a Junior, starting in over half of them, and was grouped with team stats leaders in many categories. Head Coach Cathy Noble pointed out Bright as one of the hardest workers and most improved players after the team's Southland Conference Tournament run.
Bright has been working her whole life to play volleyball. Her love for the game started in her elementary school years while living in Frisco, Tx.
"All my friends were playing volleyball, and it was the new thing in Texas," Bright said. "Texas is a boom for volleyball, especially at such a young age, and that really attracted me to playing the sport."
Bright gained much recognition in her Senior year on the court. In 2018, Bright received high honors for her play and was selected Georgia 7A Offensive Player of the Year and to the Georgia 7A All-State and first-team All-Region teams. 
Bright recieved multiple college offers coming out of high school. Nicholls was able to attract Bright due to its small-town feel and a combination of what college meant to her.
"I had an amazing campus tour and got to talk to all of the faculty, athletic and academic," Bright said. "So it was the perfect combination of athletics and academics that drew me to Nicholls."
Nicholls State and Volleyball have brought Bright joy and some of the best experiences of her life. From travel to camaraderie, Nicholls has brought her the college experience she wanted.
"The best part is that you come in and instantly have 18 plus new friends when you come in here," Bright said. "It's a great community to be part of, and building relationships with people on and off the court is the best part."
Bright's passions in life, however, lie far beyond the volleyball court. Bright played volleyball and ran track and field while being a member of the National Honors Society. Throughout her college career, Bright, a graphic design major, has been able to put a big focus on her academics, being selected to the Southland Conference Second Team-All Academics squad in 2021.
"My dream job is to probably be a senior designer or freelancing at a marketing or design firm. Just being able to brand companies, redesign logos, or anything in the field of creativity."
Devon Bright and Colonels Volleyball play their next home game on Oct. 6 against the Northwestern State Demons in Stopher Gymnasium.
Leave a Comment
About the Contributor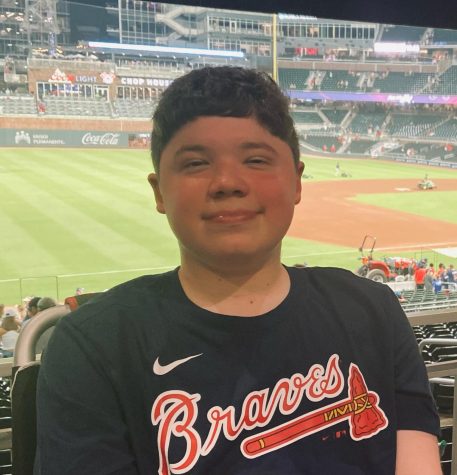 Brogan Burns, Sports Editor
I'm a Mass Communications major and a huge Saints fan. I'm from Chalmette, and I haven't seen my dog in a month.

Fun Fact: I've listened to the...