Chemistry student makes a huge discovery
Nicholls State University chemistry student's research brought about a crab-tivating discovery.
Chemistry major Yusra Soorya was researching how acidified oceans due to carbon dioxide (CO2) is detrimental to crustaceans' shell building process when she made a surprising discovery.
Her and Nicholls Theodore Endowed Professor Dr. Enmin Zou hypothesized that this CO2 acidified water is not helpful in shell building. The answer was the opposite of their hypothesis. 
"When the discovery was initially made, it was out of nowhere and came as a surprise," Soorya stated. "To see that an opposite effect occurred was pretty difficult for me to wrap my head around."
Soorya also says she realized through her research that as long as you have significant outcomes, whether they support your hypothesis or not, the results are still valuable. 
Environmental Toxicology and Chemistry published her findings in their journal on Aug. 30, 2022. Soorya says it's surreal to know that her research will be read and maybe used by other scientists. 
"It is always great to have a publication or research experience in any science related field as a science major," Soorya said. 
Zou says he plans to use Soorya's findings to further prove that CO2 can elevate bicarbonate flux to the shell hardening process. When CO2 dissolves in water, carbonic acid forms, and then it separates to create hydrogen and bicarbonate ions. 
"More and more undergraduate students in biology and chemistry should take advantage of the research opportunities available in both departments," Zou stated. 
Soorya said that she believes that she would not have an opportunity like this at another university. Zou said that the undergraduate students for biology and chemistry at Nicholls can make important contributions to science. 
To read more about Soorya's and Zou's published research, visit https://setac.onlinelibrary.wiley.com/doi/10.1002/etc.5474.
Leave a Comment
About the Writer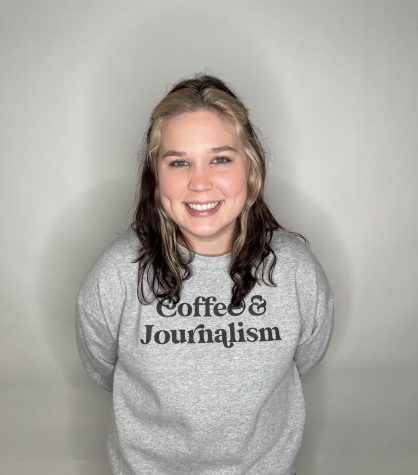 Sally-Anne Torres, Editor-in-Chief
My name is Sally-Anne Torres. I'm a junior at Nicholls State studying journalism. I have had a love for informing people about what is happening in the...