New to Netflix: October 2022
Netflix has been increasing in popularity as content continues flowing into the streaming service, with the platform's relevancy rising as it maintains a high amount of subscribers. With that being said, here are shows and movies coming to the streaming service in October 2022.
October 1 – Mr. & Mrs.Smith (Film)
John and Jane are an average-on-the-surface couple who don't know that they share the same undercover line of work: they're both guns for fire. 
October 5 – Nailed It: Halloween (Series)
Home bakers with a terrible track record take a crack at re-creating edible masterpieces for a $10,000 prize. It's part reality contest, part hot mess. 
October 7 – Conversations with a Killer: The Jeffrey Dahmer Tapes (Series)
Serial killer, Jeffrey Dahmer, confesses to his gruesome crimes in unguarded interviews, offering an unsettling view into a disturbed mind. 
October 7 – The Redeem Team (Film)
After their shocking performance at the 2004 Olympics, the US men's basketball team seeks redemption as they pursue Gold at the 2008 Beijing Games.
October 14 – The Curse of Bridge Hollow (Film)
A Halloween-hating dad reluctantly teams up with his teenage daughter when an evil spirit wreaks havoc by making their town's decorations come to life. 
October 19 – The School for Good and Evil (Film)
Best friends, Sophie and Agattha, find their bond put to the test when they're whisked away to a magical school for future fairy-tale heroes and villains. 
October 21 – From Scratch (Series)
An artist finds romance with a chef in Italy and embarks on a life-changing journey of love, loss, resilience and hope across cultures and continents. 
Leave a Comment
About the Writer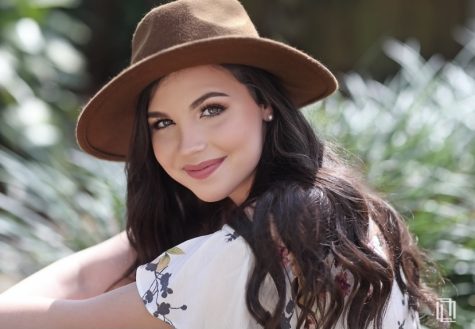 Alexis Drouant, Entertainment Editor
Hey y'all! My name is Alexis, but most people call me Lex. I am an Allied Health major and Psychology minor studying to be a physical therapist in the...