Graduate student presents research at 18th International Symposium in Switzerland
Nicholls graduate student Taylor Andrzejak presented her research at the 18th International Symposium on Microbial Biology in Lausanne, Switzerland.
She presented her research titled "Microbial Ecology and Antibiotic Resistance of Public Boat Launches in Southeast Louisiana" to a conference of over 1,750 people where her research was well received.
"I am so grateful for the opportunity to represent Nicholls and present my research at the International Society for Microbial Ecology (ISME)" Andrzejak said. "It was so inspiring to connect with other researchers at all levels from so many different countries and to learn about their research topics."
Her research involved taking monthly samples for one year from boat launches in Lake des Allemands and Lake Verret, and testing them to visualize seasonal differences in water quality and biodiversity differences in water versus biofilm bacteria.
Lack of knowledge served as motivation to conduct research in the area. Her advisor and Nicholls Endowed Professor Raj Boopathy said that this type of research was available in other parts of the United States, but there was no data for southeast Louisiana. This discovery of a possible public health crisis made Andrzejak's reach even more important.
Boopathy said, "In the state of Louisiana, especially south Louisiana, nobody is really studying this, and we thought about people here [who] are always on the water doing recreational activities, like fishing and hunting. This could be a public health problem."
Andrzejak's lifelong interest in biology, environmental science, and care for environmental pollution made this research process all the more worth it.
"Research can be challenging at times, physically and mentally, but even more so it is rewarding when you are able to find solutions,"Andrzejak said.
Leave a Comment
About the Writer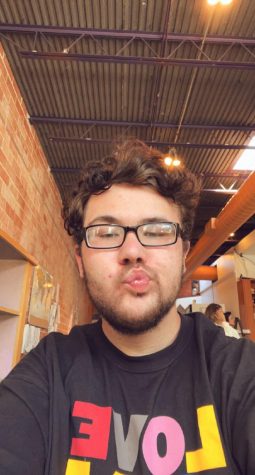 Alex Boudreaux, Staff Writer
My name is Alex Boudreaux and I'm a sophomore at Nicholls studying Mass Communications with a concentration in journalism. I like going to Disney World,...