"Hell Paso" Album Review
On Sept. 16, 2022, rock country artist Koe Wetzel released his fourth full length album, "Hell Paso," featuring thirteen songs and lasting around 38 minutes. 
Koe Wetzel has been getting more popular over the last few months because of his unique sound and his ability to write good catchy songs that a lot of listeners can relate to. Wetzel's music has been described as a mixture of outlaw country and grunge rock. I have become a fan of his music just recently, and I truly enjoyed this album. Here's my take on it!
The Pros
First, I will start out with the way the album opens. "Welcome to Hell Paso," is not an actual song, instead it is an audio clip. I think that this is a humorous way to start and transition into the actual first song, "Creeps." It catches my attention every time I press play because I am expecting to hear music but instead he is explaining how this album is different from past albums. This is not the only audio included in the album. "Cheers" is the same way, as he stops in the middle of the album and thanks those who enjoyed and hated the album, and even addresses critics. 
I first heard a song clip of "Cabo" from Tiktok, and from there I was so excited for Wetzel to drop this album. It is my favorite song from the album.  It is more on the western rock side and is very catchy.
Another favorite of mine is "Creeps." It has a stronger rock sound than country, but I found it really good.  It is another one of the catchiest songs on the album. It is definitely a good song to listen to with your music turned up all the way. It isn't an upbeat song, but it is one of the faster paced songs of the album.
"Three Weeks" is another good one from the album. It is a a slower song and has more of a sad tone than the other songs on the album. The lyrics are beautifully written and sound genuine. It is definitely a song he put his heart into. 
The Cons
One song I don't like is "So Low." It is another slow sad song with genuine sounding lyrics, but I just dislike it. It is the only song in the entire album that I would actually skip. 
Although I thought the two audio clips he added to the album were unique and somewhat funny, I feel they may have only been space fillers for the album. I believe another song or two would have made it even better.  
My Conclusions
I overall loved this album. I love the genuine feeling in his lyrics. I knew about Koe Wetzel before this album was released, but I haven't heard much of his music before. Now that I've experienced his musical style, I will definitely have to go back and listen to his previous albums. I personally think you should give "Hell Paso" a listen!
Leave a Comment
About the Contributor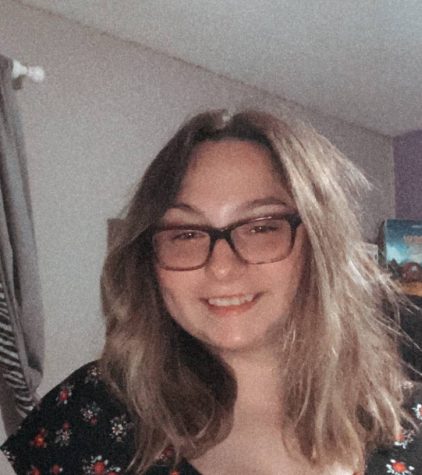 Chloe Delatte, Staff Writer
Hello! My name is Chloe Delatte. I'm a sophomore at Nicholls, majoring in Elementary Education! I love to learn and create new things! In my free time,...