Nicholls vs. South Alabama Game Preview
The University of South Alabama Jaguars football team finished its 2021 season with a record of 5-7. After starting the season 3-0, South Alabama would drop its next two games but would win two of the following three games before losing its last four games, with a total point differential of -80.
South Alabama was selected to finish second in the Sun Belt Conference's Eastern Division, one spot below predicted division winner Louisiana Tech. 
South Alabama lost a couple of starters over the offseason along with quarterback Jake Bentley and wide receiver Jalen Tolbert. Though South Alabama lost a few starters in the passing game, it retained 2020 starting quarterback Desmond Trotter. 
The Jaguars also kept Sun Belt Second Team All-Conference selection wide receiver Jalen Wayne and two 300-yard rushers from last year's team in Terrion Avery and Bryan Hill.
 The Colonels met a similar fate, losing their starting quarterback and receiver.
South Alabama lost offensive players but kept most of its defensive starters. The Jaguars bring back two defensive backs named to the Sun Belt All-Conference team: Darrell Luter Jr. and Keith Gallmon Jr.
"We have to find out early if they're the same team they were last year," Nicholls Head Coach Tim Rebowe said. "We have to be able to run the football, control the line of scrimmage, and keep them off balance so we can hopefully slow them down."
The Colonels felt that there were no standouts on the team but thought the Jaguars as a whole were to watch.
"We want to make them do their job, play their zone, and pay for their mistakes," Senior quarterback Kohen Granier said. "They're a good team, but so are we, and I'm looking forward to playing them."
Saturday's outing against South Alabama will be the first game back since week four of the 2021 season for senior running back Julien Gums.
"I'm excited to be back on the field because last year I only got to play three full games." Julien Gums said."I'm ready to go."
Nicholls will take the field against South Alabama on Saturday, Sep. 3 at 4:00p.m. in Mobile, Alabama. This week's game will be broadcasted on ESPN+.
Leave a Comment
About the Contributor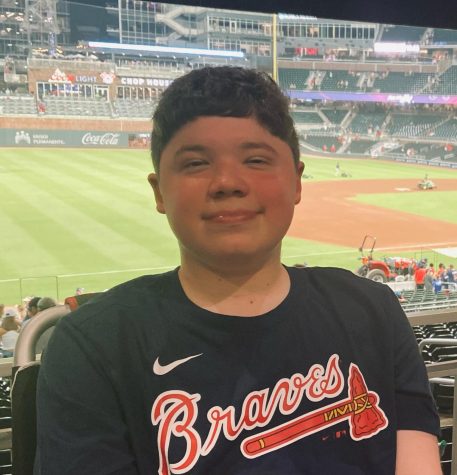 Brogan Burns, Sports Editor
I'm a Mass Communications major and a huge Saints fan. I'm from Chalmette, and I haven't seen my dog in a month.

Fun Fact: I've listened to the...